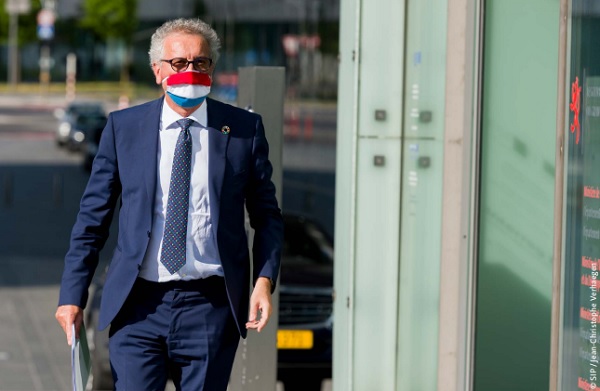 Pierre Gramegna, Minister of Finance; Credit: Jean-Christophe Verhangen, SIP
Luxembourg's Ministry of Finance has announced that, on 2 April 2021, the cabinet of the Luxembourg government approved a bill to introduce a tax allowance of up to €15,000 for the benefit of property owners who reduce commercial rents during the year 2021, in order to help businesses in the current context, still marked by the COVID-19 pandemic.
This business support measure corresponds to an extension of that presented in May 2020 as part of the "Neistart Lëtzebuerg" recovery plan with the objective of encouraging lessors to reduce rents in the 2020 calendar year in the region in the framework of commercial leases by introducing a tax allowance corresponding to twice the amount of the rent reduction granted, with a maximum ceiling of €15,000 for the whole year.
Given that the payment of rent constitutes a significant burden in the balance sheet of tenants who exercise a commercial, industrial or craft activity, a reduction granted by the lessors of part of the rents to be paid considerably improves the precarious situation in terms of tenant cash flow. The measure will not only help those who have been affected by the ban on trading and craft activities catering to a public, but also all traders who are constrained and suffering from the general economic downturn.
Minister Gramegna commented: "With the continuing health crisis, the extension of a number of health measures continues to have a substantial impact on retail turnover. Therefore, today I proposed to the government to extend the tax allowance for reduction of rents granted to the year 2021. This measure has proved to be effective in recent months in that it has encouraged landlords to show solidarity and thus enabled companies to reduce their fixed costs."
The cabinet agreed the bill, which will be introduced into the legislative procedure as soon as possible.