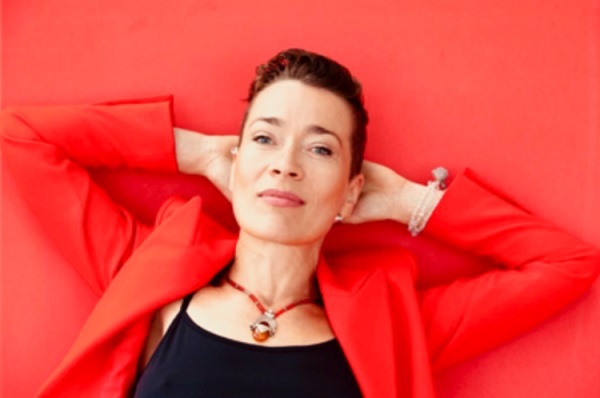 Sascha Ley;
Following the success of the Autokino (drive-in cinema) and Concerts on Wheels, the municipality of Mamer has announced details of an open-air theatre initiative that will take place througout August.
The TheaterContainer will operate from the courtyard of the Mamer youth centre (24 rue du Marché) for theatre, music and shows for children, all outdoors. A total of seven projects (four shows for children and three shows for adults; 16 performances) are being organised outdoors and in accordance with current health regulations.
Starting with a double performance of the Bimbotheater on 2 August with a new programme, "D'Gespenster vum Fëschmaart". The following weekend, Saxitude will perform on 9 August (in the morning) their show Nino Sopranino in French and, in the afternoon, Annick Sinner will tell the story of Däumelinchen to the little ones in her own way. The programme continues on 16 August with Die schöne Müllerin by the Koplabunz ensemble.
From 17 August, Sascha Ley will perform three evenings with her musicians Laurent Payfert and Murat Öztürk. The jazz singer will present with her Free Spirit Songs a mixture of standards and original compositions around the themes of freedom and emancipation, with reminiscences of Joni Mitchell, Abbey Lincoln, Billie Holiday and more.
From 21 August 21 over five evenings, Timo Wagner and Franz Liebig will be on stage with the creation In der Einsamkeit der Baumwollfelder by Bernard-Marie Koltès in a production by Ronald Dofing.
Catherine Elsen will close the festival from 28 August with three performances with her One-Woman-Show "love, death and polarbears", a production (in English) of the Independent Little Lies ensemble.
Children's shows are free. Free tickets must be pre-booked by phone at tel: 310031-33. All other tickets at a price of €10 + booking fees on www.luxembourg-ticket.lu and by tel: 470895-1.
The full programme and links to ticket reservations are available at www.mamer.lu/theatercontainer