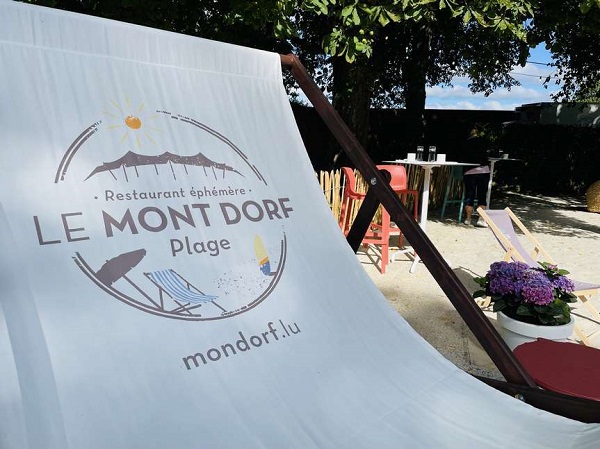 The Mondorf Domaine Thermal in Mondorf-les-Bains has confirmed that it is re-opening its Le MONT DORF - Plage themed restaurant for the second year; it re-opens this coming Wednesday 14 June and will continue until Thursday 14 September 2023.
Located outdoors (near the Orangerie gardens) under a magnificent Saharan tent, underground is soft sand, the themed restaurant is open on Wednesday, Thurdays and Sundays, also on one Friday/month.
Opening times: Wed, Thu & Fri from 19:00 - 21:00; Sunday (brunch) from 10:30 - 13:45 (last start times).
All days have fixed prices and offer buffet options: Mussels or Spit Roast (alternating Wednesdays); Paella or Couscous (alternating Thursdays); also Scampi evenings (Fridays) and hot & cold buffets for sunday brunch
For details and reservations, see https://www.mondorf.lu/en/restaurant-mont-dorf-plage.