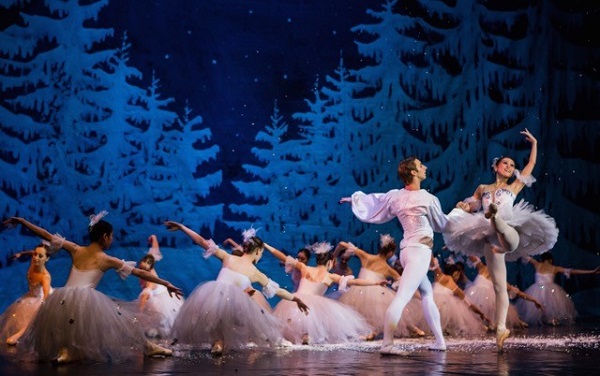 The Centre des Arts Pluriels Ettelbruck (CAPE) in Ettelbruck is putting on a production of The Nutcracker, the renowned ballet by Piotr Ilich Tchaikovsky, on Thursday 14 December 2017 at 20:00.
The production will feature first soloists, soloists and ballet corps of the Hermannstädter Balletttheater (Teatrul de Balet Sibiu). Ovidiu Dragoman, direction. Lev Ivanov, choreography.
A Christmas show par excellence, the Nutcracker takes us to the house of little Clara where, during Christmas night, a wonderful fairyland begins. In the living room, the toys come alive and the nutcracker turns into a prince charming. Several dances are linked: Spanish, Arabic, Chinese, Russian, as well as the famous pas de deux of the Fairy and the ballet of the Flowers.
Presented for the first time on 18 December 1892 at the Mariinsky Theater in St. Petersburg, the Nutcracker has become a true musical symbol of the Romantic repertoire and one of the most popular ballet music in the world.
Tickets €36 (youth €18) from www.cape.lu