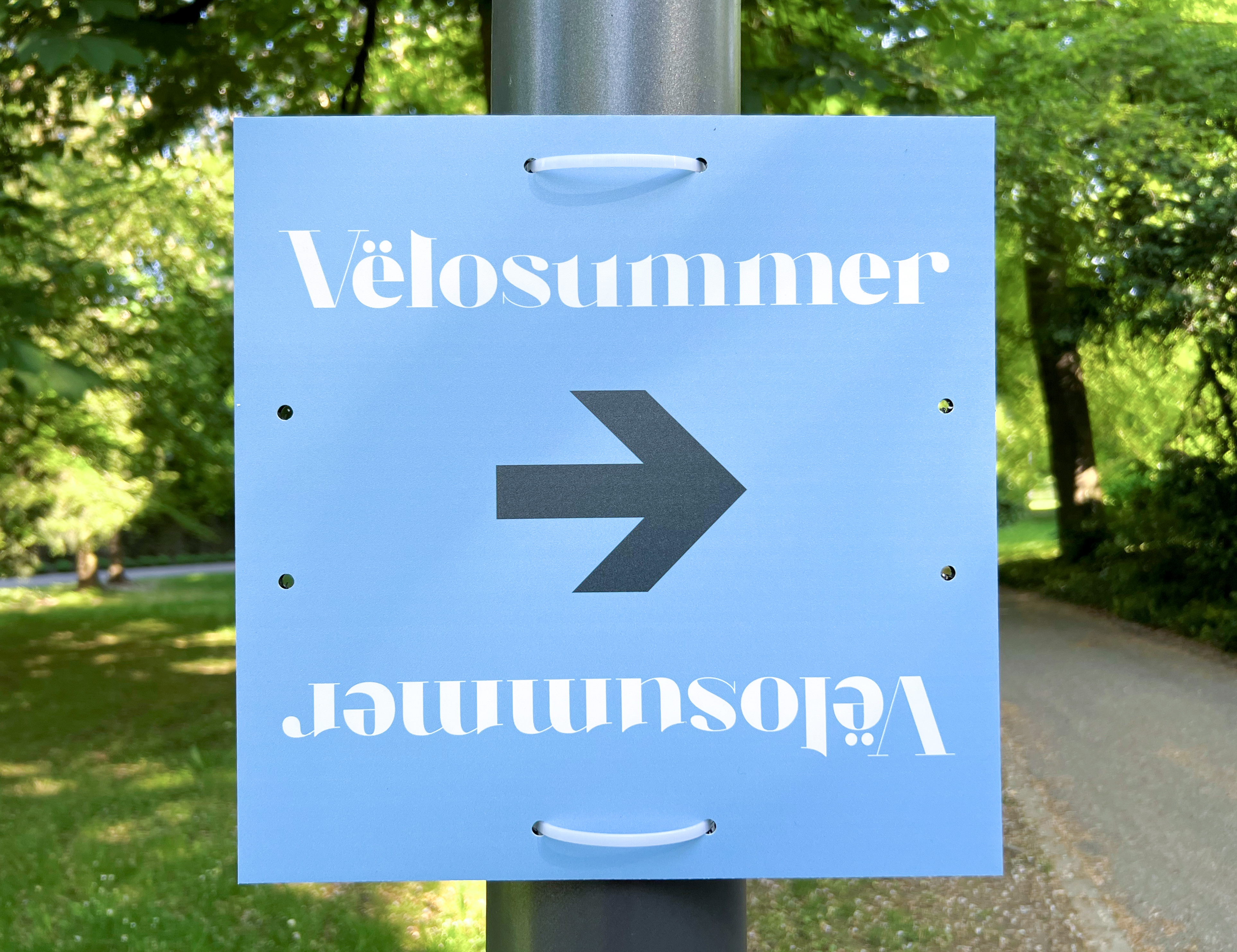 On Friday 4 August 2023, Luxembourg railways (CFL) announced that they are getting up to speed with the 4th Vëlosummer by strengthening their train offer on the Northern line as well as supporting participants via dedicated CFL staff and information.
Organised for the 4th time by Luxembourg's Ministry of Mobility and Public Works and the General Directorate of Tourism, in collaboration with participating municipalities and the five Regional Tourist Offices (ORT), the Vëlosummer offers 12 cycle-tourism circuits (including four new ones) to cycling enthusiasts. Until 27 August 2023, more than 500 kilometres can be covered in complete safety in 58 municipalities. This year, two circuits also cross the Belgian and French borders.
"The CFL are committed to fulfilling their public service role throughout the mobility chain and at all times in the lives of users. It is therefore naturally and with pleasure that we are once again associated with this event to encourage the use of the train for leisure travel and to allow cyclists to take advantage of the train+bike combination to join the Vëlosummer", declared Marc Wengler, General Manager at CFL. "This year, our accompanying measures are strengthened and will continue to evolve in the future as part of our 'cycling strategy'."
The actions implemented by the CFL for Vëlosummer 2023 include:
• About fifty additional trains on the Northern line (line 10: Luxembourg-Troisvierges-Gouvy) every Saturday, Sunday and public holidays until 20 2023 (from 08:00 to 18:00).
• About thirty additional CFL employees mobilised every weekend to assist cyclist customers with boarding/disembarking at 14 railway stations and stops and on board trains with the support of security guards on the trains, in particular during the weekends listed below during which itineraries are offered:
- VeloViaNorden: 5-6 August (Clervaux and Troisvierges) and 12-13 August (Clervaux, Troisvierges and Kautenbach) on line 10 Luxembourg-Troisvierges-Gouvy,
- Draï Dëller Tour: 19-20 August (Ettelbruck) on line 10 Luxembourg-Troisvierges-Gouvy,
- Sauer-Musel Tour: 26-27 August (Wecker and Wasserbillig where a new channel has been laid to facilitate the ascent with bicycles from the underground) on line 30 Luxembourg-Wasserbillig-Trier,
- Mamerdall Tour: 26-27 August (Mamer and Mersch) on line 50 Luxembourg-Kleinbettingen-Arlon.
• Increase in bicycle spaces (subject to availability) in the 2000 series railcars and DoSto pilot cars.
• Display of suitable signage in the stations and departure stops for the tours around the rail as well as for the three permanent tours during the Vëlosummer: Pfaffenthal-Kirchberg (Sir-Uelzechtdall-Tour & City-Tour), Bettembourg and Dudelange ( Family Tour am Süden).
Services offered by the CFL during the Vëlosummer 2023 - see https://www.cfl.lu/en-gb/news/detail/velosummer-2023
Useful information for combining train and bicycle is available at https://www.cfl.lu/en-gb/customerservices/detail/services-a-bord-du-train?tab=Velos
As a reminder, on platforms and in stations, it is strictly forbidden to ride on two wheels. Bicycles, scooters and other two-wheeled vehicles must be hand-held.
From 20 August (evening) until 10 September: alternative measures on the Northern line
While the resumption of traffic on the entire Northern line since 24 July 2023 will have enabled participants to take advantage of most of the Vëlosummer by using the train, the CFL are planning a substitute bus service as well as free bicycle shuttles with the possibility of online reservation during the works between Ettelbruck and Troisvierges, as part of the works carried out from the evening of 20 August until 10 September 2023. These works have been planned for a long time following a European call for tenders, with the use of a type of machine rare in Europe, will require the stoppage of rail traffic on the northern line. Customers are asked to find out about alternative measures via cfl.lu.
Train and bike strategy
After the presentation on 30 March 2023 of the book "Bike & Rail" offering 20 cycle tours from station to station in Luxembourg and the Greater Region, the collaboration with the organisers of Vëlosummer is the second major moment of this year as part of of the CFL's new "cycling strategy".
Also presented on 30 March this strategy was developed in collaboration with the Ministry of Mobility and Public Works and in consultation with customers and other administrations concerned. In line with CFL's global strategy, this strategy adapted to cyclists "aims to raise the standards of equipment in trains and in stations to improve intermodality between the train and bicycles", as stated at the time. In addition to specific infrastructure and information elements, the strategy will also lead to the development of a range of services around railway stations and stops to meet the specific needs of cyclists.