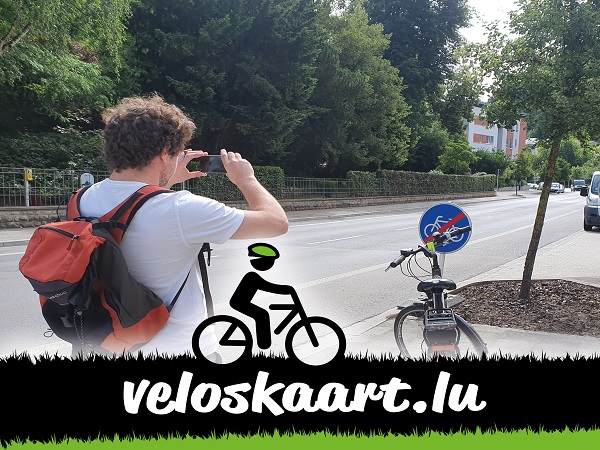 Credit: Mouvement Ecologique
Luxembourg non-profit organisation Mouvement Ecologique (in English: ecological movement) has announced that over 1,000 cyclists reported issues and areas for improvements on Luxembourg's roads on the interactive cycling map Veloskaart.lu.
Between August and October 2021, more than 1,000 cyclists registered over 1,500 problematic spots on this interactive map. According to Mouvement Ecologique, the aim is that the responsible departments will carry out improvements based on these suggestions.
The organisation argued that the numerous photos, videos and comments registered on the map show how great the need for action is and that more and more people are demanding better and safer bicycle infrastructure.
The organisation added that, with the better weather ahead and more cyclists taking to the streets and cycle paths again, now is "a particularly suitable time for municipalities and the state to deal with the problem reports and proposed solutions".
Consequently, Mouvement Ecologique has sent the results to all municipalities, with the request that they take immediate action.