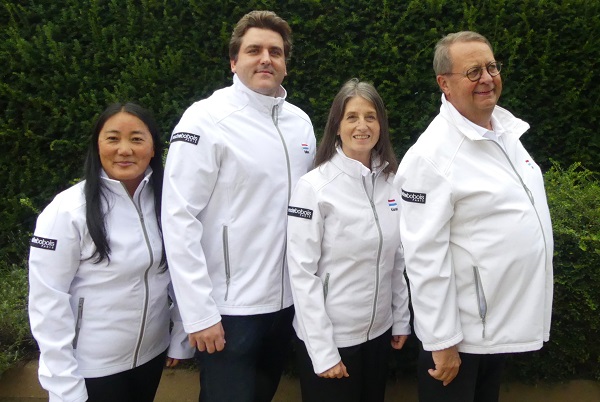 L-R: Maja Bjerg-Petersen (lead); Lukas Jirousek (second); Karen Wauters (third and vice-skip); Alex Benoy (fourth and skip); Credit: Luxembourg Curling Federation
The Luxembourg Curling Federation has reported that the four-strong Luxembourg team suffered three losses in its first three games at this year's World Mixed Curling Championship in Aberdeen, Scotland (UK).
The first game against Mexico, on Saturday afternoon, began with a lucky three first ends win for Mexico and Luxembourg was down 0-6. However, the team showed fighting spirit and came back with good stones to 5-6, losing with the very last stone of the eighth end 6-7.
The second and third games, both of which took place on Sunday 16 October 2022, saw Luxembourg go up against Championship favourites Scotland (world ranking 2) and Hungary (world ranking 13). Despite a good performance during both games, Luxembourg lost 3-8 and 1-8, respectively.
On the afternoon of Monday 17 October 2022, Luxembourg will play Slovakia.
The World Mixed Curling Championship 2022 is taking place in Aberdeen from 15 to 22 October. This is only the third time that Luxembourg is represented at this championship.