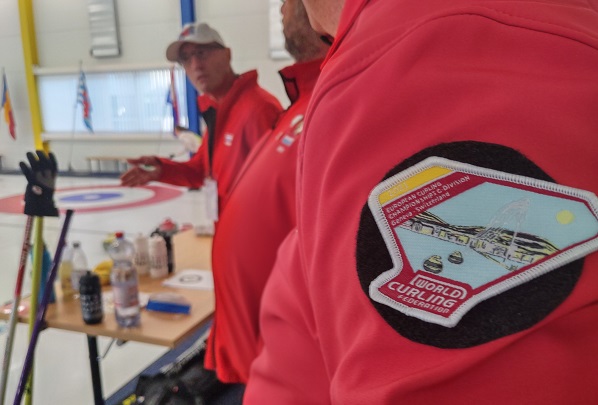 Credit: Curling Luxembourg
The 2021-22 curling season officially began on Sunday with the European Curling Championships 2021 C-Division in Geneva, Switzerland.
After two defeats against favourites Belgium (4-13) and Slovenia (2-10), Curling Luxembourg secured an 11-1 victory this morning against Liechtenstein - a team which defeated the Luxembourgers at the last European Championships in Rome.
The Luxembourg team, composed of Alex Benoy, Philippe Giltaire, Mike Isenor, Lukas Jirousek and Aljaz Pengov-Bitenc, will face Croatia in Monday evening's match.