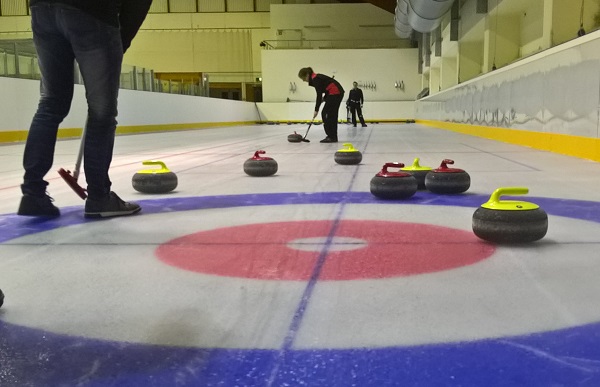 Credit: Curling Luxembourg
Curling Luxembourg has announced that the finals of the Luxembourg National Team Championship 2019/20 will take place at Kockelscheuer this Saturday 1 and Sunday 2 February 2020.
Schedule
Saturday 1 February 2020, Rink B:
11:30 Mixed vs Future
14:00 S.L.O. vs Future
16:00 Pebbling and pebble crashing
16:30 Mixed vs S.L.O.
Sunday 2 February 2020, Rink A:
10:00 2nd Saturday vs 3rd Saturday
12:30 1st Saturday vs 2nd Saturday
14:30 Pebbling and pebble crashing
14:45 1st Saturday vs 3rd Saturday
17:15 Final, if necessary, according to the Championship rules.
To celebrate the victory of the National Champion team, the last played end will be followed by a friendship drink on the Curling VIP-Balcony.
Teams
Mixed: Barry Foulds, Ali Khalegi, Claude Schweitzer, Karen Wauters
Future: Maelle Warin, Andreia Moreira, Virginie Hansen, Omar Ramirez Sanchez
S.L.O. : Aljaz Pengov Bitenc, Philippe Giltaire, Mike Isenor, Alex Benoy
Reservists (in case needed in a team): Candice Richards and Volker Beba
Free entry for spectators.