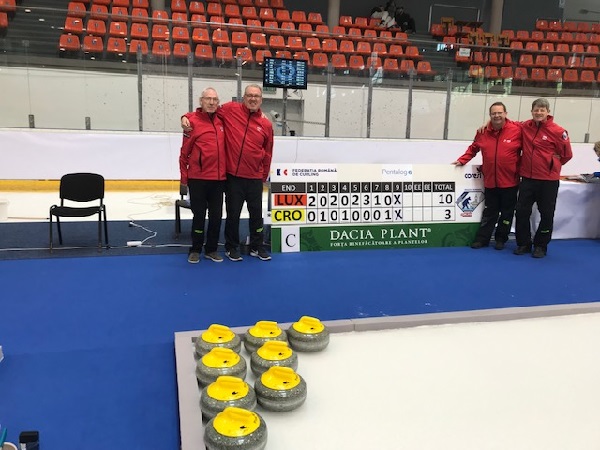 Credit: Alex Benoy
The Luxembourg national team have emerged victorious from their match against Croatia on Tuesday in the European Curling Championships C-Division 2019 in Brasov, Romania.
Following yesterday's defeats against Slovenia (1-14) and Greece (2-14), the Luxembourg men's team, composed of Dan Kelly, Alex Benoy, Mike Isenor and Barry Foulds, today scored a 10-3 victory against Croatia.
As lead Barry Foulds successfully passed the first stones, whilst Mike Isenor, as second, managed all take-outs. As third, Alex Benoy managed well on all ends, leaving Dan Kelly to just complete the move as skip.
The national team thus completed the tournament with one win.