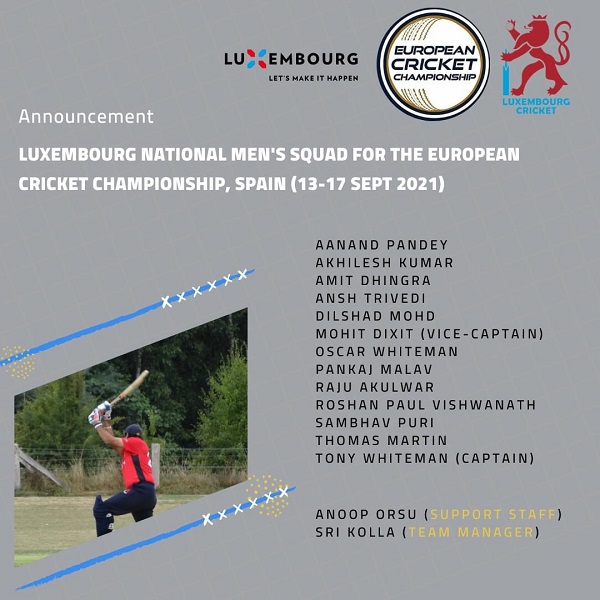 The Luxembourg Cricket Federation (LCF) has announced that its Selection Committee has chosen 13 players to travel to represent Luxembourg in the upcoming European Cricket Championship (ECC).
The event is being held in Malaga in Spain from 13 - 17 September 2021.
The Luxembourg Men's Cricket Squad comprises Aanand Pandey, Akhilesh Kumar, Amit Dhingra, Ansh Trivedi, Dilshad Mohd, Mohit Dixit (Vice-Captain), Pankaj Malav, Raju Akulwar, Roshan Paul Vishwanath, Sambhav Puri, Thomas Martin and Tony Whiteman (Captain).
Also travelling will be Anoop Orsu (Support Staff) and Sri Kolla (Team Manager)