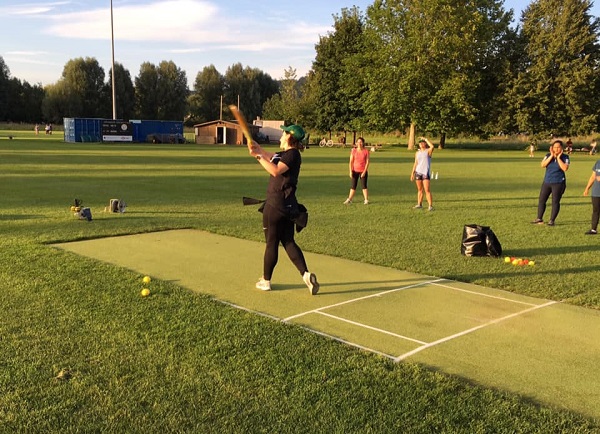 Women's cricket training;
Luxembourg Cricket has announced that around 80 women playing for eight teams will compete this Saturday 21 and Sunday 22 August for the inaugural Luxembourg women's cricket tournament: most of these players are new to the game.
Women have been playing cricket in the Grand Duchy for three decades, but there has been a surge of interest recently. This tournament is helping to meet and to generate this demand. Games and training, outdoors and indoors, will be organised by the Luxembourg Cricket Federation after the tournament to sustain this momentum.
The Luxembourg women's cricket tournament is being organised by the Optimists Cricket Club at their ground in Walferdange, sponsored by local company QBA Luxembourg and the Luxembourg Cricket Federation.
Steve Evans, chair of the Luxembourg Cricket Federation said: "This tournament is another step forward for the women's game in Luxembourg. Domestic cricket and international club activity is growing, with the ultimate goal of fielding a Luxembourg national women's team for the first time."
Sumit Roy, CEO of QBA Luxembourg said: "We are very pleased to be supporting this important first tournament focussed on women's cricket as part of our diversity programme."
Joost Mees, chair of the Optimists Cricket Club said: "Women's cricket is growing globally, and we are proud to help this progression in Luxembourg by organising this tournament with the help of the Walferdange Commune."
For more about women's cricket in Luxembourg, see www.luxembourgcricket.org/women, and for more information about the tournament, see www.facebook.com/luxcricket