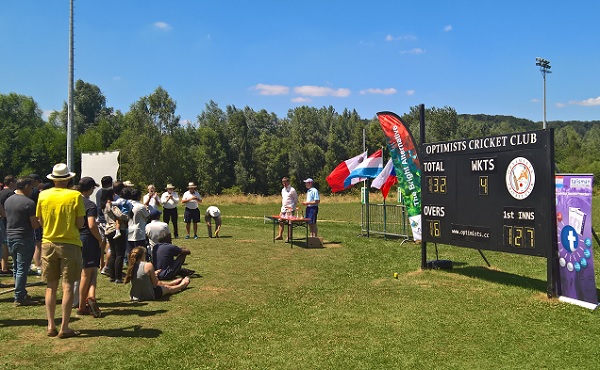 Luxembourg T20 International Cricket Tournament, 2018;
Cricketers from Luxembourg, Malta and Czechia (ex Czech Republic) did battle in the T20 tournament last weekend (6-8 July) in Walferdange, with the hosts running out the clear winners.
Friday saw two close matches with Luxembourg prevailing against both Malta and Czechia. The sun continued into Saturday with the first match between Malta and Czechia going the way of Malta. Luxembourg then had the opportunity to win the tournament by defeating Malta in the early afternoon match. The Maltese put up a good fight but Luxembourg prevailed and therefore went into an unassailable lead on the points table.
Both teams, Luxembourg and Czechia, looked drained due to the warm dry conditions as they slogged it out in the last match of the day in the early evening sunshine. Luxembourg held their nerve and closed out a tight match to go 4 from 4. Early Sunday morning saw Malta and Czechia play the final match with second place riding on the result. The Malta team bowled well and kept Czechia to a reasonably low score, this was chased down quickly by the Maltese and they finished in second place.
Malta Chairman, Paul Bradley, said "Luxembourg cricket can be proud of having hosted a great tournament. Good, competitive cricket, played in a good spirit. We look forward to visiting again."
The Luxembourg Cricket Federation thanked the Walferdange mulicipality, the sponsors (www.aztecgroup.eu, www.redbridgerecruitment.com and www.talismaninsurance.lu) and the Luxembourg cricket community for their support in hosting this initial international cricket tournament.