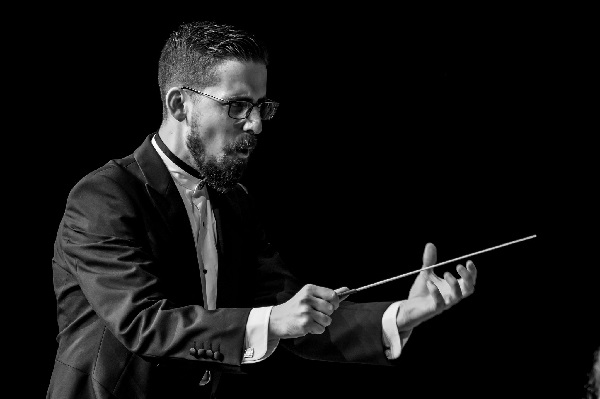 Credit: Luxembourg Wind Orchestra
The Luxembourg Wind Orchestra will be performing at Neumünster Abbey this Wednesday 26 June 2019 from 20:00.
Set up by four friends, Philippe Noesen, Eric Engel, Marc Molitor and Thierry Majerus, the aim of the Luxembourg Wind Orchestra is to promote wind instruments by enabling music teachers and instructors to perform in an orchestra.
Today, the ensemble brings together about sixty passionate musicians, professors and lecturers in conservatories or music schools, members of the Grand Ducal Military Band, amateurs and one musician from the Luxembourg Philharmonic Orchestra.
This Wednesday, under the leadership of conductor Philippe Noesen, the public will be able to (re)discover some of the essential pieces of Russian music of the 19th century during an open-air concert. In addition to P.I. Tchaikovsky's "Coronation March" and the "1812 Overture", spectators can enjoy N. Rimsky-Korsakov's "Capriccio Espagnol" and M. Mussorgsky's "Pictures at an Exhibition".
Tickets cost €10 or €1.50 with a Kulturpass and are available at www.neimenster.lu or via tel.: 262-052444.