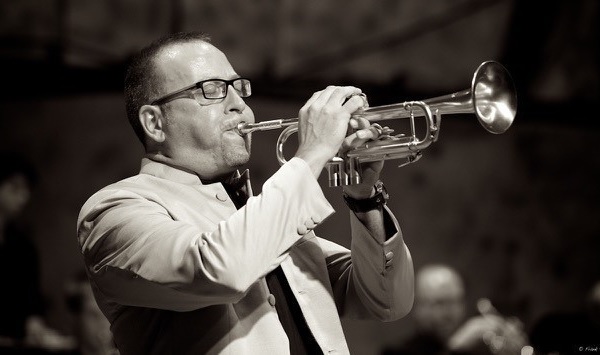 Ernie Hammes; Credit: Jean M. Laffitau
Luxembourg's Ministry of culture has announced that Ernie Hammes was chosen by the selection committee as a composer of the musical work created on the occasion of the celebration of the birthday of HRH the Grand Duke.
The composition of a festive style of 4 minutes for symphonic orchestra (effective: Strings 14/12/10/8/6; 3 Fl.; 3 Htb.; 3 Cl.; 3 Low.; 4 Horns; 3 Trp .: 3 Trb.; 1 Tuba; 1 Harp; Timpani; 2 Perc.) is entitled REGIIS OSTIUM (Royal Opening) for symphonic orchestra and choir. It will be represented on 23 June 2019 at the Philharmonie Luxembourg by the Luxembourg Philharmonic Orchestra at the opening of the official ceremony of the national holiday.
Born in 1968, Ernie Hammes is a prolific trumpet player, arranger, composer and conductor from Luxemburg in the fields of jazz and classical music.
The call for applications of the Ministry of State and the Ministry of Culture for a musical composition was a great success: no less than 18 applications were submitted. The winning entry was presented with a prize of €3,000 excluding VAT.