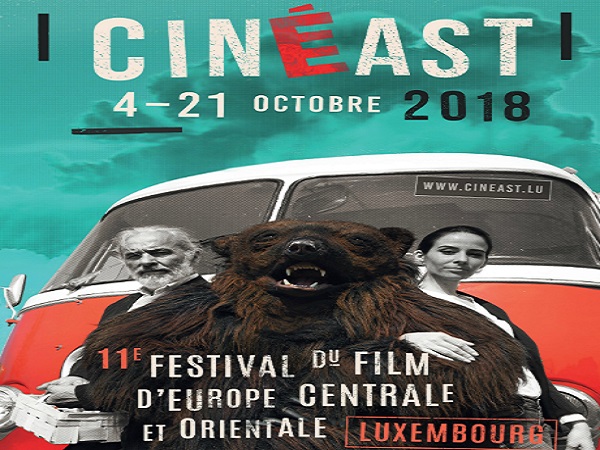 The Central and Eastern European Film Festival in Luxembourg, or CinEast Festival, is set to return this year for the 11th time, taking place from 4-21 October 2018.
Following the success of last year's edition - which attracted more than 10,600 people -, the 11th edition of the CinEast festival will offer the Luxembourg public a hundred sessions, with more than 60 feature films and 40 short films from 20 ex-communist countries, at the Cinémathèque, Neimënster and Ciné Utopia, among other places.
Also on the agenda are meetings with some 30 guests from directors and producers to actors and a wide range of accompanying events, including several concerts at the Melusina, Rotondes and Neimënster, a large "Identities" photography exhibition also in Neimënster and several debates on the themes of integration and nationalism ... as well as professional cycling.
This year, the festival also celebrates the centennial of the independence of several Eastern European countries and highlights Latvia especially with a selection of Latvian feature films, guests and a concert by the Latvian group Polifauna at Rotondes. In addition, a special evening will be dedicated to Georgia, a guest country, which will participate for the first time in the festival.
More details of this 11th edition of the festival will be revealed later this month.