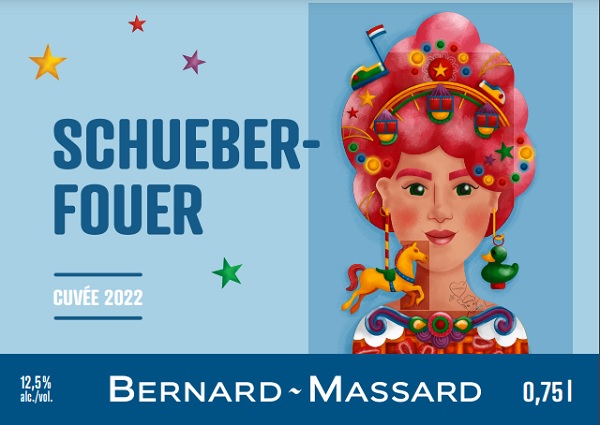 Credit: VdL
For the 2022 edition of the Schueberfouer, the City of Luxembourg (Ville de Luxembourg - VdL) and the Bernard-Massard cellars are collaborating for the tenth consecutive year and releasing a new special cuvée, part of the proceeds of which will go towards supporting people with Ehlers-Danlos syndromes (EDS).
About 1,500 bottles featuring the Schueberfouer visual developed by Lynn Schiltz will be put on sale during this year's Schueberfouer and sold exclusively on the Glacis site in Luxembourg-Limpertsberg.
In order for a charitable association to benefit from this project, the Bernard-Massard cellars will donate €0.50 per bottle sold to the local non-profit organisation EDS Lëtzebuerg. Created in 2021, this non-profit initiates and oversees projects for people with Ehlers-Danlos syndromes, a group of rare inherited conditions that affect connective tissue and which remain little known in Luxembourg. The objective of EDS Lëtzebuerg is to promote information and education of the general public about EDS, to help and support people with the disease as well as their families and loved ones and to contribute to the dissemination information on the detection and treatment methods of EDS.