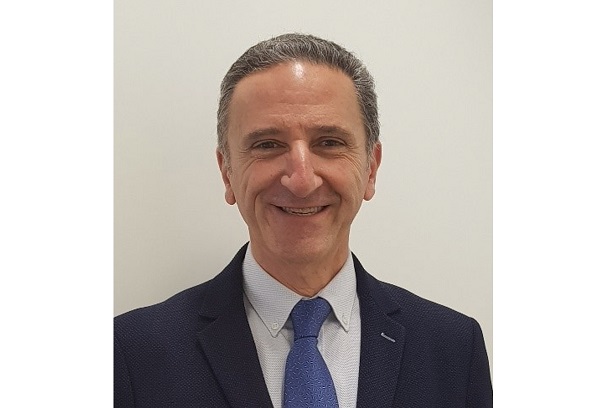 Dr Bechara Ziade, MSF Luxembourg President; Credit: MSF Luxembourg
Chronicle.lu recently had the opportunity to speak with Dr Bechara Ziade, the newly elected President of Médecins Sans Frontières (MSF) Luxembourg, about his previous involvement in the non-profit medical humanitarian organisation and his (and his team's) vision for the future.
Dr Ziade, a general practitioner and chief of the children's health and adolescents division at Luxembourg's Ministry of Health, was elected President of MSF Luxembourg on 30 April 2022; he had previously served as medical director of the Luxembourg section from 1991 to 1995 and as President a first time from 2011 to 2013.
Among MSF's main priorities at present are:
the COVID-19 pandemic, with a response focused on three priorities: supporting authorities to provide care for COVID-19 patients; protecting people who are vulnerable and at risk, including via vaccination; keeping essential medical services running;
climate change and planetary health, with the highest-ranking MSF bodies having signed in late 2020 "The Environmental Pact", a recognition of the environmental impact of MSF's humanitarian duties and a commitment to adapt its activities to significantly reduce its carbon footprint;
the war in Ukraine - MSF has been present in Ukraine since 1999, with a widening of its activities from 2014 within the context of Crimea, in projects related mainly to tuberculosis, HIV, but also the treatment of chronic diseases such as diabetes. As war escalates, MSF is now scaling up its emergency response in Ukraine (and in neighbouring countries) and is looking at various ways of moving medical supplies around the country safely. As of 2 June 2022, MSF counted 140 international staff plus over 470 Ukrainian staff. Since 24 February 2022, MSF has brought more than 800 metric tonnes of medical and relief supplies into Ukraine.
In this interview, Dr Ziade presented a more detailed overview of the work of MSF in these and other areas, particularly from the perspective of the Luxembourg office.
Chronicle.lu: Dr Ziade, you have been involved in MSF Luxembourg for many years. What inspired you to get involved in the first place, and what is your vision for the organisation in the coming months and years?
Dr Bechara Ziade: Actually, I have never signed up to become President. For me, fulfilling Médecins Sans Frontières' mission is a team effort. We are all part of a big family, whether at board or office level, doing our best to move forward. We take humanitarian action and react to what is happening in the world, always guided by a human-centred approach.
For me, it has always been a question of putting the patient in front of us and not forgetting him. And, when we are facing him, we feel inspired to do actions and give our energy, our time or our money.
It is important that the MSF office in Luxembourg is well consolidated, that there is a team spirit, joint work, that everyone does their part and that we all try to make things happen together. It is the only way forward for human beings across the world who are suffering, alone, abandoned, who have no roof over their heads or who have no water.
Chronicle.lu: Could you please tell us more about your experience as a general practitioner? And how your experiences in the medical (and humanitarian / volunteering) field have shaped your vision for MSF Luxembourg?
Dr Bechara Ziade: In Lebanon, I decided to study medicine in Beirut during the war. This choice was made on the basis of humanitarianism, as I did not want patients without means to be left behind. After my studies, I worked with refugees and I enrolled myself in Médecins Sans Frontières. Today, my goal and motivations remain intact.
For me, there is no difference between my work as a doctor and my work at MSF. A doctor's role is the same both in the office and in the field. It is true that it's different to treat patients with great needs on the field [than] patients covered by social security in Luxembourg, as they have very different needs, but it is essential not to judge any person. For me, every human being is different, and every need is always at the centre of my concern. This human-centred approach has helped me a lot in my work in MSF, as well as in the practice of general medicine.
I remember returning to Luxembourg from Haiti in quite appalling conditions, where the mission was quite difficult because of the challenging conditions that local population was living in. Back at the office, a patient said to me: "Doctor, my nose has been running since yesterday". And I, faced with this situation, said to myself: "What do I do?"
This experience gave me a reflection and a focus on my attitude, on my way of thinking, responding, reacting, and dealing with the patient with the means at my disposal and as best as possible in the existing situation.
Chronicle.lu: How will this mandate differ from your previous one (as President between 2011 and 2013)? What has changed since then in terms of your priorities and the global and national situation?
Dr Bechara Ziade: Although I am usually in the course of action, when I step back and ask myself about my priorities in life, well-being and the human being have always been in top of my head. I am now taking the opportunity to give myself a little more time from a professional point of view to be available for fulfilling my humanitarian commitment at MSF.
This commitment to MSF is in line with this same desire to come to the bedside of the most vulnerable, wherever they may be. Humanitarian sensitivity is a balm that can be applied to the world's suffering, and for that MSF has a much greater impact than our individual everyday actions.
Outside the personal sphere, what is different now is the situation on the field. Despite the war in Europe taking a lot of energy, we must not just react to international politics, but rather to the needs of the human being worldwide. We must not forget the other wars, those people on the move and those in need, the existing malnutrition and the climate crisis, or all these other crises that we must respond to and be present.
Furthermore, our office in Luxembourg is currently consolidating its operational research unit at the service of humanitarian medicine, which is adding a plus to everyday humanitarian work. We are trying to do our part as much as possible thanks to our donors, staff, researchers, professionals going out into the field, and also to the Board of Directors who give all their energy to respond as much as possible to all these needs.
Chronicle.lu: Could you please tell us more about how you and your team plan to link the local Luxembourg dimension with major international issues?
Dr Bechara Ziade: Firstly, raising awareness of humanitarian action around the world and among the population in Luxembourg, even when they are not covered by the media, is key. This is very delicate work, that must respect the suffering human being at all levels. It's not just about putting up photos of children dying of hunger, but about getting the right information, the right messages, while maintaining this respect, protecting the data and maintaining this humanitarian dimension while respecting the donors and the people on the ground.
And this cannot be achieved without not only giving information to the general population and receiving its feedback, but also without the donors who are our modus vivendi for reacting and carrying out our actions.
Secondly, continue deploying LuxOR, the Luxembourg Operational Research unit of Médecins Sans Frontières, in various international projects is [another] of our priorities to improve our efficiency and the care of patients. Since its launch in 2009, LuxOR has strengthened MSF and has helped it to become more professional in the right direction. Research is at the service of humanitarian aid. For example, we have standards for how to react in the field and research is key to improve them in order to respond better and in a more positive and adapted way. Besides, it is crucial to have research into the diseases that exist at the moment. Recently, for example, COVID-19 also took part in the research.
Thirdly, raising funds in Luxembourg that will directly finance international projects is among the essential actions of the Luxembourg office, not only to finance projects at the local level, but also at the international level.
Chronicle.lu: Recently, MSF Luxembourg mentioned awareness-raising activities among Luxembourg's youth and plans to create jobs - could you please elaborate on this?
Dr Bechara Ziade: It is important to address young people today, because they are the adults of tomorrow, who will make decisions that will have an impact on the world. It is important to inform young people about what is happening elsewhere, to encourage them to become more aware and to develop in them the values of mutual aid and humanism.
We are thinking about different actions aimed specifically at young people; for example, we are currently working on partnerships with [secondary] schools and colleges. We believe that this also contributes to making them enlightened citizens, who can help us spread the word about MSF, become donors when they have the means to do so, or even join our teams if they discover a humanitarian streak and one day wish to go on a mission with MSF.
Chronicle.lu: What are MSF Luxembourg's main objectives in terms of responding to crises such as climate change, the COVID-19 pandemic and the war in Ukraine?
Dr Bechara Ziade: Our activity in Ukraine since 1999, with a widening of its activities from 2014 within the context of Crimea, has been modified because of the war. We have to admit that the chronic programmes are still going strong, because the HIV patient is still positive, for example, and tuberculosis is still present, so we have to continue to respond to this.
I would like to remind that we are apolitical, so we remain neutral and independent. This is part of our charter, and for us the patient is important where he is. This does not mean that we do not testify if we see direct suffering or injustice.
By the beginning of June 2022, there were 140 international staff plus 470 Ukrainian staff working in all aspects of the emergency: surgeons, doctors, nurses, psychologists, logisticians (for everything that is action, equipment, etc.), administrative staff for the management of this crisis (it is not the surgeons or doctors who are operating who will manage the crisis). It's a holistic approach to be as efficient as possible.
There has been a huge amount of material sent in since 24 February. MSF has brought 485 cubic metres of material into Ukraine. They have been present in several regions, so in Bila Tserkva, Dnipro, Ivano-Frankivsk, Kharkiv, Kyiv, Lviv, Odesa, Poltava, Pokrovsk, Kryvyi Rih, Uzhhorod, Kropyvnytskyi, Vinnytsia, Zaporizhzhia and Zhytomyr.
There were a lot of courses given there, so help for the daily practice was provided by the material that was given. There was also patient care, and medicalised transfers of patients to areas that are much safer. We have tried to assist people who are vulnerable as refugees and as internally displaced people in Ukraine by providing them primary care and treating them for chronic diseases.
We have also tried to be very active in providing mental health care, which has suffered enormously and has had quite deep and traumatic experiences. We try to be as present as possible, and also to acknowledge what their exact needs are in order to respond to these needs.
It is very important to act quickly and effectively to avoid our prevention becoming an emergency, as we are witnessing. If we haven't learned some lessons from COVID, I think we haven't understood many things.
There is the question of climate change, of everything that is affecting human beings in a very direct way. We can see its consequences, which are quite dramatic on the ground. How can we act? How can we do research to improve certain situations? Starting with ourselves.
Sometimes everyone can do their bit. The MSF Luxembourg office is the first to improve these conditions, to see what it can do in terms of recycling, the carbon footprint, in our daily waste. So if each of us does our part, I think we can do it. Moreover, the Luxembourg Operational Research unit helps us to consolidate certain things in a more scientific and approved way to improve the overall situation.
During the COVID crisis, we tried to support some authorities to respond to the whole crisis by helping patients and protecting the most vulnerable ones, even in terms of vaccination or in our message and our actions. It is very important that everyone has access to essential medicines and that the thinking is more directed towards the patient himself.
Of course, there is a lot to be done in a constructive and international attitude, both on a small and large scale, and we are thinking about how to continue, how to improve every day.
Chronicle.lu: Any final thoughts for our readers?
Dr Bechara Ziade: Sometimes people ask me if my commitment as volunteer member of the Board of Directors of MSF in Luxembourg is voluntary. Sometimes people don't see it, but it involves us a lot of our time, next to our work, our families, etc. But for me it is always a deep joy. I have a smile on my face, I feel that I am not alone, that we are all together and we are moving forward. Once again, we are all putting a small stone in our beautiful mosaic.
When I see a volunteer or a person working at the office, I would like to say: "Keep it up. You can't imagine the impact it has at international, global and planetary level. You are doing a huge job. Every euro that comes in, every effort, every little action is very important for us and for all humanity".
Furthermore, I would like to extend a big thank you to our donors and to everyone who thinks about doing something for humanity.