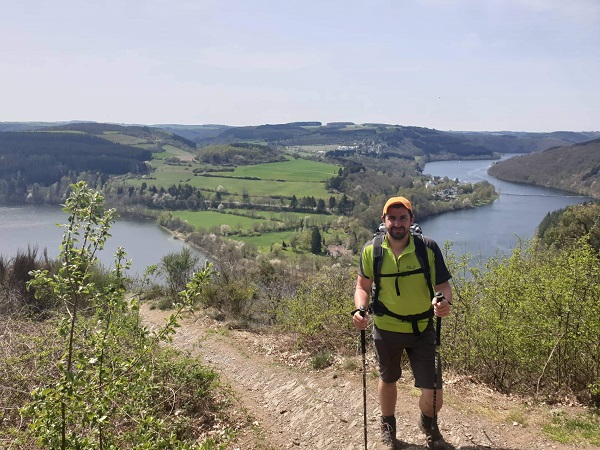 Jeff Gangler;
Luxembourg resident Jeff Gangler has raised a total of €9,999 which has been split three ways, with one third being donated to each of Stëmm vun der Strooss, Jugend - an drogenhëllef and d'Eislécker Heem.
He created a Facebook page https://www.facebook.com/783kmFirDeeGuddenZweck and a 3-minute video (see below) in which he has been sharing the steps he has taken with the aim of raising funds for thre three non-profit organisations. His adventure started on 25 May 2019 and lasted until 27 June 2019, in which he crossed the north of Spain at an average of 32 km/day, in order to complete the total 922 km that saw him reach his destination, Santiago de Compostella in north-west Spain.
In relation to the amount donated to the Stemm vun der Strooss charity which supports the homeless and disadvantaged across the Grand Duchy, the organisation is able to finance part of the costs related to the purchase of a new refrigerated truck that they need.
Jeff Gangler pointed out: "I keep in shape by travelling several kilometers, discover new landscapes, cross paths with other great people and help associations."
With a smile, Alexandra Oxacelay, director of Stëmm, said "Isn't it simply beautiful? An action to imitate and above all, to congratulate."