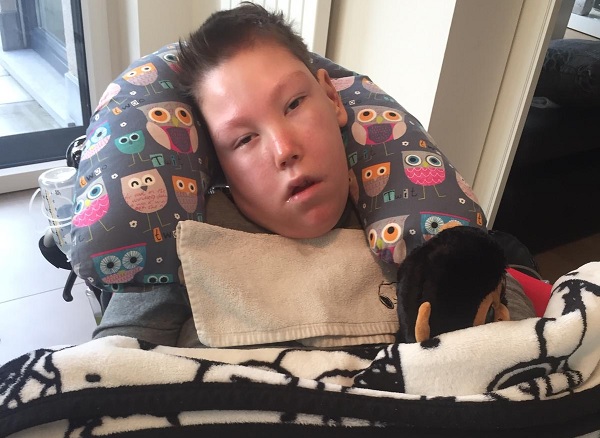 11-year-old Raphael; Credit: Kanner Wonsch
The Kanner Wonsch Luxembourg foundation, previously known as Make-A-Wish Luxembourg, has launched an appeal for sponsorship of an adapted home environment for 11-year-old Raphael, who suffers from a rare disease called CBLX.
Raphael's biggest wish is to be able to enjoy a soothing environment in his house while sharing space with his parents. To fulfil this wish, Kanner Wonsch has agreed to create this relaxing space, as well as remodel Raphael's bathroom to include his medical bath.
To help make this wish come true, Kanner Wonsch has launched a sponsorship appeal. Those interested in contributing have the option of donating a minimum of €25 towards the following items: sounds and visual effects (value €400); an electrical medical bed (value €3,000); wallpaper, painting and other equipment (value €500); bathroom mosaic tiles to replace the existing tiles where the bath will be removed (value €600). The total value of these items is €4,500. All donations are tax deductible.
Anyone looking to sponsor a specific item (or the whole wish) should contact Kanner Wonsch Luxembourg via email: don@wonsch.lu or via tel.: 314-595.