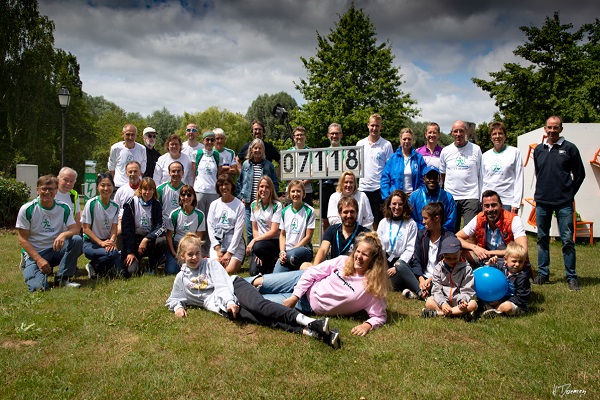 660 runners raised €5,500 for Handicap International at this year's 1000 km Hesper; Credit: Harry Daemen
Organised on 14 July 2019 by the "Laftreff Hesper" committee, with the support of the municipality of Hesperange, the "1000 km Hesper" race has raised €5,500 for Handicap International's demining actions.
For this year's 20th anniversary edition of the race, a total of 660 participants (up from 632 in 2018) covered 7,118 km - an additional 644 km compared to last year.
Guy Reckinger, Honorary President of Laftreff Hesper, commented: "We weren't too far off the absolute record of 686 people in 2008. [...] The symbolic bar of 7,000 km, already crossed in 2016, was again reached". He added: "This proves that we are staying at a very high level".
Thanks to the efforts of the runners, Handicap International Luxembourg will receive €5,500 to support its humanitarian demining activities and thus help hundreds of children and adults to go back to school or fields without risking their lives.