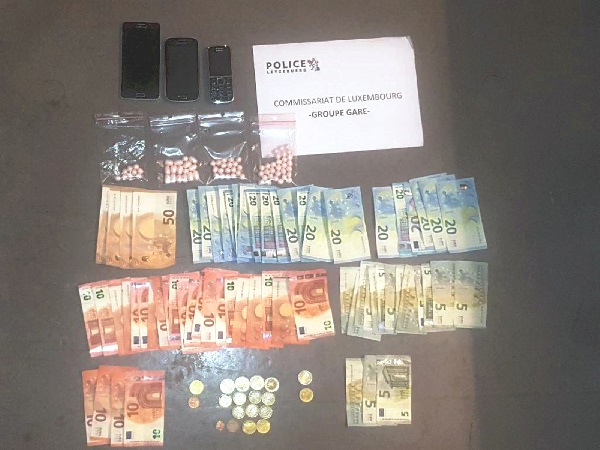 Credit: Police Grand-Ducale
Last Thursday, the Luxembourg Police arrested an alleged drug dealer in the Luxembourg-Gare district.
Police officers from the station district carried out checks on the main railway overpass on Thursday afternoon in response to information regarding the sale of drugs and a precise description of a suspected drug dealer in that area.
Officers surrounded the area and were soon able to observe preparations for a drug deal between two people, from a distance. To prevent the risk of absconding, the police intervened before the transfer between the suspected buyer and seller could take place.
On this occasion, the police confiscated 74 bullets of cocaine, several mobile phones and a larger sum of money during a body search.
The police informed the prosecution and ordered the arrest of the man, who was brought before the examining magistrate on Friday morning.