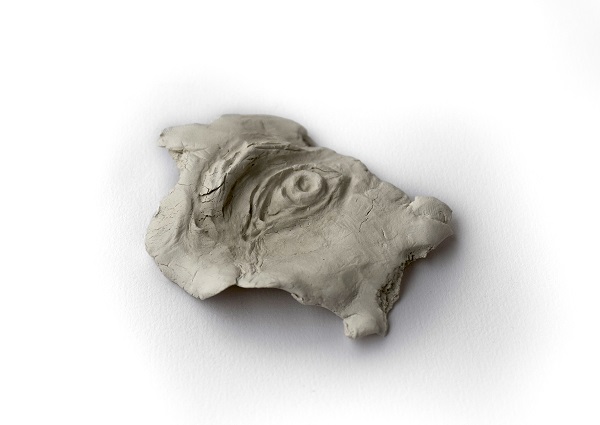 "Mechanical Eye"; Credit: Lynn Klemmer
Local artist Lynn Klemmer's exhibition "Mechanical Eye" will be on display at Cercle Cité in Luxembourg-ville from 28 January until 25 April 2021.
With its project "CeCiL's Box", Cercle Cité displays creations in one of its windows on Rue du Curé. This project aims to present the public with varied and original works and to support local creation by offering visibility to guest artists. Dictated by the space of the window, these works are visible twenty-four hours a day, seven days a week.
The 21st exhibition has been entrusted to Lynn Klemmer, is a multimedia artist working with video, sound, weaving, sculpture and digital tools. Her artistic practice attempts to approach the margins that define and differentiate concepts, media and atmospheres, and to overwhelm them with hesitation. The lines are blurred and new perspectives emerge. Remaining anchored in this intersection, the artist seeks to create an audio-visual space to think about and feel the possibility of hybrid realities.
"Mechanical Eye" is an installation about the inability to make eye contact with one another in the context of a video call due to the vertical disparity between the positioning of a webcam and the user's eyes. Either the two users stare at the screen so their eyes do not meet or one of them looks down into the abyss of the lens so the other can greet it. But what if the two of them fixed their gaze on the lens? The installation makes such an interaction visible. The spectator witnesses the fact that the gazes of two sculptures meet through the cameras.
In the context of the COVID-19 pandemic and related restrictions, the inauguration of this exhibition will be replaced by an exchange with the artist on Thursday 28 January 2021 at 12:00 in front of the CeCiL's Box.