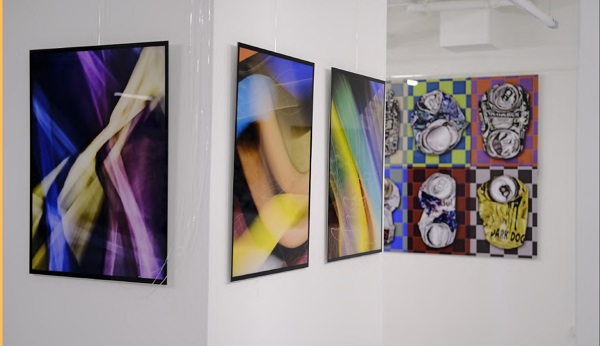 Galerie Pletzer, a recently opened art gallery in Bertrange in south-western Luxembourg, has announced that it is currently exhibiting the works of three local artists and one artist from the UK.
Open since mid-December 2019, Galerie Pletzer is a unique space in Luxembourg combining art, sustainability and inclusion of people living with disabilities. Across its 180m² space, the gallery exhibits the works of emerging and established local and international artists, including those with disabilities. Currently, it is exhibiting the works of four artists (three from Luxembourg, one from the UK), two of whom have a form of autism.
In addition to celebrating authenticity and inclusion, Galerie Pletzer has been created with a view to highlighting and promoting sustainability and to be a place where people can connect with one another. Indeed, the gallery is made out of eco-friendly materials, free of volatile organic compounds (VOCs) and any potential allergens. The entire space has been designed to reduce and limit its waste, from water to energy.
According to the management of Galerie Pletzer, this space "strive[s] to break the glass ceiling and showcase how art is a medium for everyone". They added: "We've noticed first-hand how people with disabilities are discriminated against and after witnessing how difficult it was for artists with disabilities to be taken seriously and given a platform to showcase their talents, we decided to create Galerie Pletzer. No exhibition fees [...], we're thrilled to help them live from their art and strive for more independence. To us, inclusion also means putting them on the same level as "able-bodied" artists, which is why we exhibit both at the Galerie Pletzer".
Galerie Pletzer also hosts various art lessons and discussions, aimed at making art accessible to all. Art lovers, students or artists looking for feedback can also avail of a one-on-one consultation with an art professional, a graduate of the Ecole Nationale Supérieure des Beaux-Arts de Paris.
Galerie Pletzer is located at 4A Rue Pletzer, L-8080 Bertrange. For further information, email: contact@galeriepletzer.com or visit the website: https://www.galeriepletzer.com/.