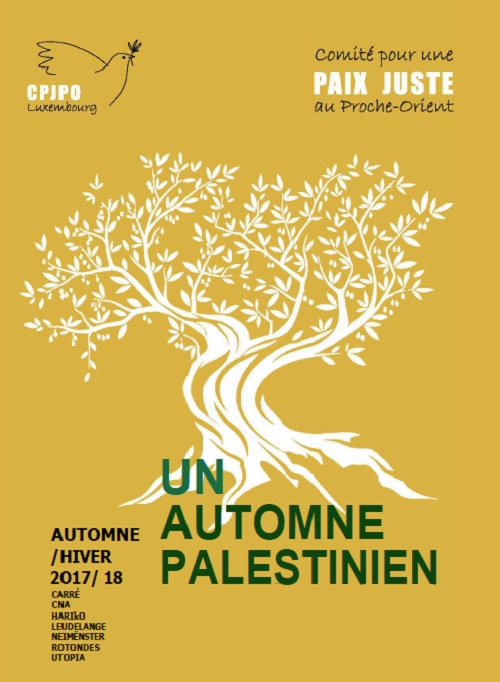 The Comité pour une Paix juste au Proche-Orient, Altrimenti and Action Solidarité Tiers Monde (ASTM) are together organising the opening of a new photography exhiition on Saturday 11 November 2017 from 18:00, at Hariko (1 rue du Dernier Sol, Luxembourg-Bonnevoie).
The photography-videos exhibition is entitled "Photography as protest in Palestine/Israel", by the collective Activestills gathering Israeli, Palestinian and international photographers.
It features works by Anne Paq from her Activestills collection; Anne Paq won 1st prize in 2016 as International Photographer of the Year for her web-documentary Gaza Obliterated Families. She is no stranger to exhibiting in Luxembourg.
The exhibition will be open from 11 - 18 November from 12:00 to 20:00 daily. Free entry. Group tours can be arranged by appointment at any time of the day.
For further information, see http://paixjuste.lu/event/vernissage-echange-de-lexposition-danne-paq/?instance_id=1299