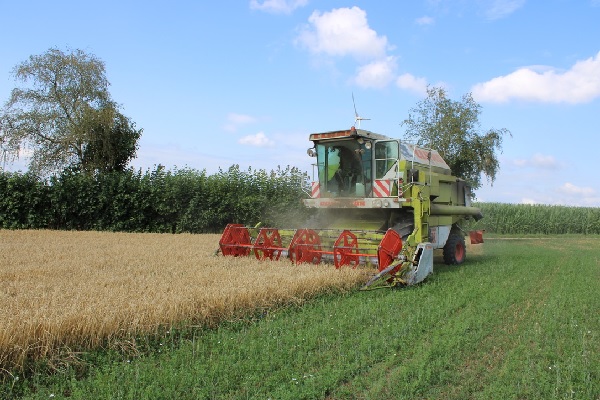 Credit: Brasserie Nationale
Luxembourg's Brasserie Nationale, also known as the Bofferding Brewery, has announced the harvest of organic barley for the brewing of Funck-Bricher bio beer.
Some months ago, the Bofferding Brewery officially unveiled its plan to supply organic barley malt to Luxembourg farmers for its Funck-Bricher beer. Located in Hupperdange and Kalborn in northern Luxembourg, these farmers had, at the time, planted the equivalent of 30 hectares of organic barley. The harvest took place at the beginning of August and these are now organic and malting barley premises that will be used for the brewing of Funck-Bricher beer.
In an attempt to protect the environment, the Bofferding Brewery has chosen to value the short circuits to limit the transport of raw materials (and thus CO2 emissions), to encourage a responsible consumption and to be in direct contact with the farmers who plant the cereals used for the beer. The benefits for consumers are also manifold: sustainable agriculture, short circuits and access to quality products in a transparent way and in which the origin of these products is known.
Frédéric de Radiguès, Managing Director of the brewery, commented: "We are very satisfied with the organic barley harvest that has just taken place in northern Luxembourg, the yield is very good. Favourable weather is promising for quality barley".