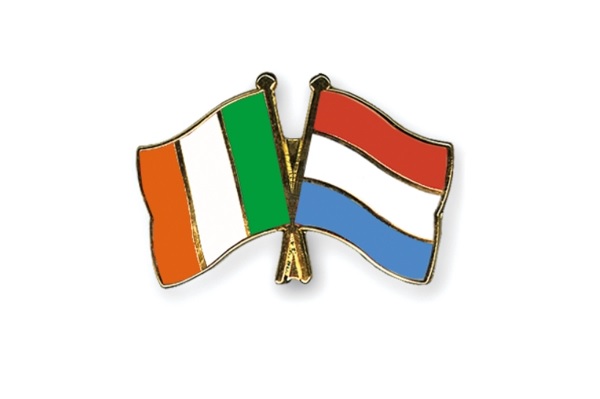 Later today, Monday 12 June 2023, Luxembourg's Prime Minister, Xavier Bettel, and the Minister of Finance, Yuriko Backes, will visit Ireland on an official visit, accompanied by an Official Delegation and a Trade Delegation.
The Official Delegation will also comprise Florence Ensch, Luxembourg's Ambassador to Ireland, with a number of organisations and institutions also being involved in the visit: the Embassy of the Grand Duchy of Luxembourg in Ireland, the Luxembourg Chamber of Commerce, the Luxembourg Cluster for Logistics, the Luxembourg Maritime Administration, the Luxembourg Maritime Cluster and Luxinnovation. In addition, a total of 33 companies and organisations will form the Business Delegation.
Prime Minister Bettel is scheduled to meet his Irish counterpart, the Taoiseach Leo Varadkar, as well as with the Deputy Prime Minister (the Tanaiste) and Minister of Foreign Affairs and Defence, Micheál Martin. He is also expected to meet the President of Ireland, Michael D. Higgins.
Minister Backes will meet her counterpart, the Irish Minister of Finance, Michael McGrath, as well as with Paschal Donohoe, President of the Eurogroup and Irish Minister for Public Expenditure, Implementation of the National Development Plan and Reform.
Meanwhile, the trade mission will address two sectors: maritime and logistics as well as the digital economy. Following separate sector-specific Tuesday morning visits (the Dogpatch Labs incubator, with Prime Minister Bettel; Dublin Port, with Minister Backes), the afternoon will comprise an Ireland-Luxembourg Business Forum (organised by the Luxembourg Chamber of Commerce) which will be addressed by Prime Minister Bettel, as well as by Dara Calleary, Minister Delegate for Foreign Trade and Digital Transformation in Ireland. Over 50 Irish companies are already registered to participate in the business forum which aims to identify opportunities for cooperation and to deepen relations between Luxembourg and Irish companies.
In preparation for the trade mission, the Chamber of Commerce held a mission briefing on Tuesday 23 May 2023, led by Steven Koener, Special Adviser, International Affairs at the Luxembourg Chamber of Commerce, which covered the programme as well as operational logistics.
Prime Minister Bettel, was asked by Chronicle.lu: In advance of the official delegation to Ireland (in mid-June), how do you see Irish-Luxembourgish relations evolving over the next few years? As collaborators or competitors? Do you foresee growth in any particular sector(s)?
Prime Minister: Both, we are competitors and also we are colleagues. We have the same ambitions, we have the same things to defend. On the other hand, we are also competitors. So I'm visiting a friend, but a competitor too, so always be nice but also be careful.