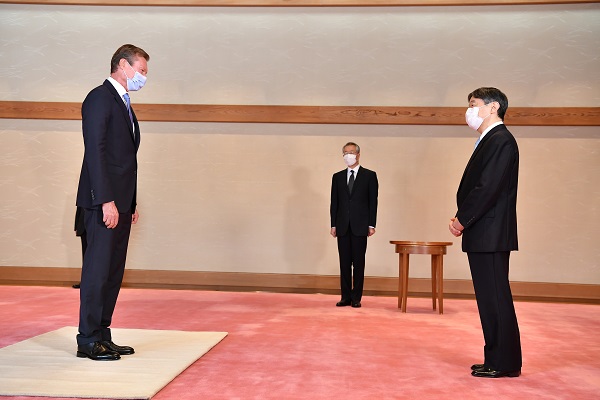 Credit: Cour Grand-Ducale
The Grand Ducal Court has reported that His Royal Highness the Grand Duke of Luxembourg met with His Majesty the Emperor of Japan on Friday ahead of the Tokyo Olympics opening ceremony.
On the occasion of the 2020 Summer Olympic and Paralympic Games, Grand Duke Henri was received in audience by Emperor Naruhito at the Tokyo Imperial Palace.
The Grand Duke, along with the other sovereigns, Heads of State and Heads of Government, were received at the Great Hall in the presence of the Japanese Prime Minister, Yoshihide Suga, the Governor of Tokyo, Yuriko Koike, Tokyo 2020 President Seiko Hashimoto, and the President of the International Olympic Committee, Thomas Bach.
At the end of this meeting, the Japanese Emperor addressed his guests before receiving them in audience individually in the Courtroom.