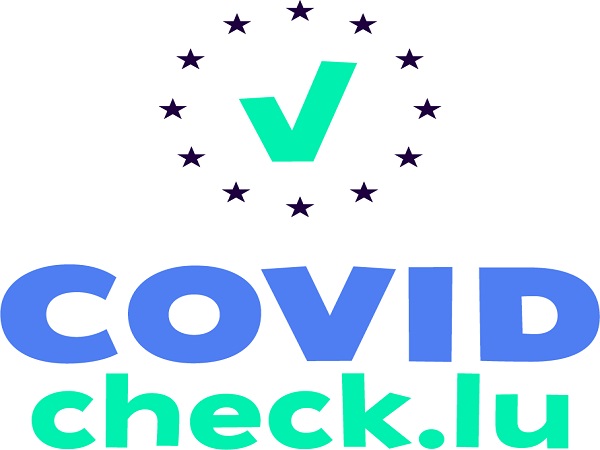 Luxembourg's Ministry for Digitalisation and the Ministry of Health have announced the introduction of a new feature in the CovidCheck.lu mobile application: the Luxembourg app now allows users to check the validity of their EU Digital COVID certificate in other European countries.
Officially launched on 10 June 2021, the CovidCheck app has just undergone a major development, which makes it possible to check the validity of certificates according to the official rules in place in certain other countries. At present, the app includes Germany, Ireland, Lithuania, Luxembourg, the Netherlands and Spain.
After scanning their certificate, app users can click on the national flag in the top left courner to change the country and check if this certificate is valid according to the rules published by the selected country. This means that individuals wishing to go, for example, to Spain no longer need to download the relevant Spanish app to check the status of their certificate, but can do so directly in the Luxembourg app.
The list of proposed flags indicates the countries that have published their validation rules so that the CovidCheck.lu application can interpret them. This list will be extended as more countries publish their rules.
To date, the Luxembourg authorities have issued more than one million CovidCheck certificates. In addition to the paper version, everyone aged 16 and over and who has a personal space in MyGuichet.lu automatically receives an electronic version of their certificate in the "My data" section of their personal space. Since 5 July 2021, they can also access their certificates via the MyGuichet.lu mobile application.
Developed by the Government IT Centre (Centre des technologies de l'information de l'État - CTIE), the CovidCheck and MyGuichet.lu apps are available in the Apple Store and Google Play Store. In order to access the new version of the CovidCheck app, users who have already downloaded it must update the app.