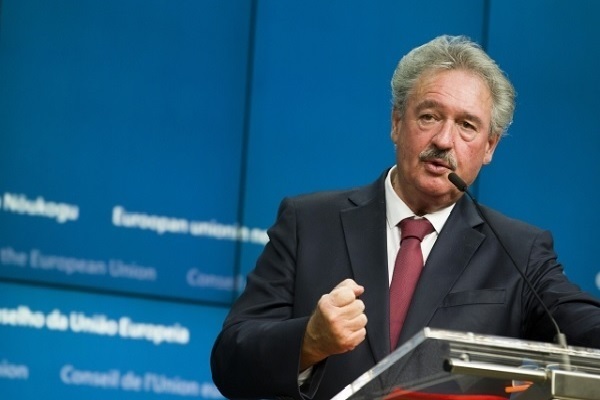 Minister Jean Asselborn; Credit: SIP
Luxembourg's Ministry of Foreign and European Affairs has confirmed that its minister, Jean Asselborn, will visit Lisbon on Tuesday 20 October 2020 at the invitation of the Portuguese Minister of Foreign Affairs, Augusto Santos Silva; he will also visit Madrid on Wednesday 21 October 2020.
Minister Asselborn will be received in Lisbon by his Portuguese counterpart, Augusto Santos Silva, as well as by the Secretary of State for European Affairs, Ana Paula Zacarias, for a bilateral meeting at the Palacio das Necessidades, the seat of the Ministry of Foreign Affairs of Portugal.
On the agenda of this meeting will be the preparation of the Portuguese presidency of the Council of the European Union, which will begin on 1 January next.
On Wednesday, Minister Asselborn will then undertake a working visit to Madrid where he will be received by the Minister of Foreign Affairs, European Union and Cooperation of the Kingdom of Spain, Arancha Gonzàlez Laya, for a bilateral meeting.
Minister Asselborn's working visits to Lisbon and Madrid will be an opportunity for the head of Luxembourg's diplomacy to take stock with his Portuguese and Spanish counterparts on bilateral relations between Luxembourg and Portugal, and between Luxembourg and Spain.
The meetings with Minister Santos Silva and Minister Gonzàlez Laya will also provide an opportunity to discuss the European Union's response to the COVID-19 pandemic and to have an exchange of views on current European and international issues.