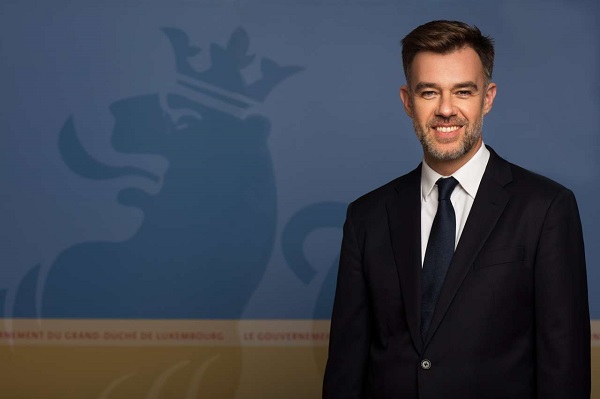 Franz Fayot, Luxembourg's Minister for Development Cooperation and Humanitarian Affairs; Credit: © SIP / Yves Kortum
Luxembourg's Minister for Development Cooperation and Humanitarian Affairs, Franz Fayot, took part in today's videoconference of EU Foreign Affairs Ministers.
On this occasion, EU ministers took stock of the negotiations for a new partnership agreement with the ACP (Africa / Caribbean / Pacific) countries, which will replace the current agreement which expired on 31 December 2019.
They also exchanged views on the Team Europe initiative, namely the overall EU response to the COVID-19 crisis, and on the impact of coronavirus in EU partner countries, in the presence of the Director-General of the World Health Organisation (WHO), Dr. Tedros Adhanom Ghebreyesus. The ministers emphasised joint monitoring of implementation, including the "working better together" approach in the field and the "build back better, fairer and greener" approach. They stressed the need for joint communication within the framework of Team Europe and recalled the importance of strengthening multilateralism and international coordination as well as the fight against food insecurity.
The ministers agreed to work in concert with the national governments concerned and other actors on the ground, while supporting the role of the EU in the context of a strong and coordinated response at the multilateral level.
In his speech, Minister Franz Fayot said: "Luxembourg fully supports Team Europe: we can achieve even more together. In addition to our commitments within multilateral agencies, we seek to strengthen ties with the EU in our partner countries. Moving forward in the fight against the pandemic, effective coordination between the global, national and local levels is of paramount importance".