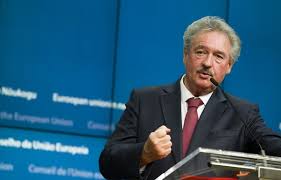 Minister Jean Asselborn;
Luxembourg's Ministry of Foreign and European Affairs has announced that Minister Jean Asselborn will pay a working visit to the capital of the Italian Republic, Rome, on Tuesday 23 July 2019.
The visit comes about at the invitation of Enzo Moavero Milanesi, Minister of Foreign Affairs and International Cooperation of the Italian Republic.
The talks between Minister Asselborn and his Italian counterpart should make it possible to take stock of bilateral relations as well as to look into major issues of European and international political news.
During the visit, Ministers Asselborn and Milanesi will sign a Memorandum of Understanding on Political Consultations between Italy and Luxembourg. The protocol aims to establish structured consultations between the two parties at political and administrative level with the aim of developing and deepening their cooperation at bilateral, European and multilateral level.