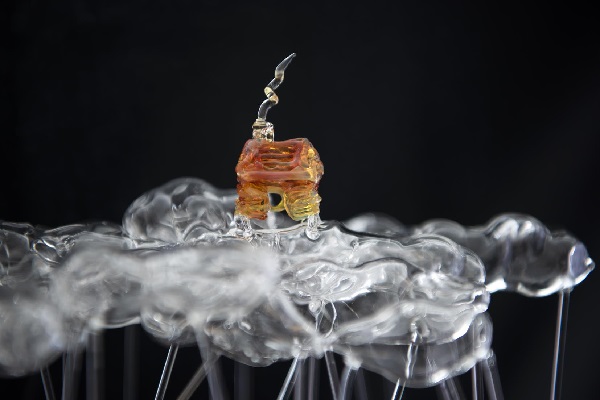 Mains de Maître Association / Anne CL, Alain Jeitz-Calliste; Credit: Révélations 2019
Following a successful first participation in 2017, Luxembourg has returned to the "Salon Révélations", a fine craft and creation fair held at the Grand Palais in Paris, as a featured country.
From 23 to 26 May 2019, some 450 designers from 33 countries will exhibit their creations to the expected 40,000 visitors. Among them, Luxembourg will be present with a booth highlighting 23 designers and artisans.
On Wednesday 22 May 2019, Luxembourg Minister of Culture Sam Tanson and Minister of the Middle Classes Lex Delles attended the opening of the fourth Révélations exhibition, in the presence of Their Royal Highnesses the Grand Duke and the Grand Duchess and the hereditary Grand Duke and Grand Duchess of Luxembourg as well as Béatrice Salmon, chief of service and deputy director in charge of the visual arts at the French Ministry of Culture.
At the opening, Sam Tanson reaffirmed her commitment to support Luxembourg creation, pursuing the dual challenge of developing the creative sectors in Luxembourg and promoting artists abroad: "Initiatives such as Luxembourg's involvement in Révélations act as a catalyst for the entire cultural and artistic scene in Luxembourg".
The Luxembourg presence at the Salon Révélations is coordinated by the non-profit association De Mains De Maîtres Luxembourg, whose objectives are to perpetuate the eponymous exhibition, initiated in 2016 by HRH the hereditary Grand Duchess, and to develop the crafts industry in Luxembourg and abroad. The Ministry of Culture and the Ministry of the Economy support this association.