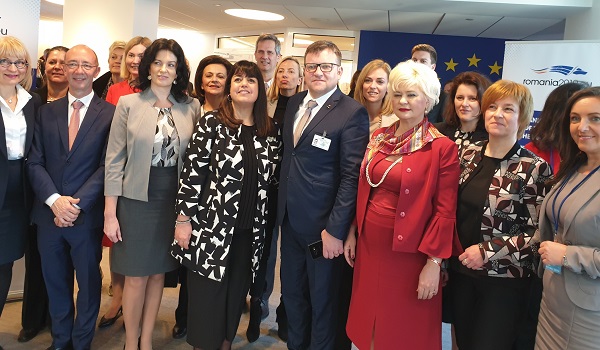 Representatives of the EU member states; Credit: MEGA
Luxembourg was present at the 63rd session of the Commission on the Status of Women (CSW) held yesterday at the United Nations in New York.
At the opening of the 63rd CSW session on Monday 11 March 2019, Luxembourg Minister for Equality between Women and Men Taina Bofferding presented the Grand Duchy's commitments to the empowerment of women and encouraged concerted international action for gender equality.
The Minister for Equality between Women and Men highlighted the work done in Luxembourg as well as the remaining challenges on the labour market, in particular, to increase women's access to positions of responsibility and to ensure equal pay. She also discussed these topics during a bilateral meeting with Swiss Federal Councilor Alain Berset. The two delegations shared their good practices for equal pay and reinforced exchanges for the common cause of women.
Regarding the promotion of LGBTI rights, Taina Bofferding highlighted the accession of Luxembourg to LGBTI Core Group of the United Nations in early March this year. Indeed, Luxembourg has shown commitment to the cross-cutting inclusion of LGBTI rights in the United Nations agenda.
An early morning meeting between representatives of EU member states and the European Commission similarly strengthened joint commitments to the defense of sexual and reproductive rights and the fight against violence against women.
CSW is the world's largest meeting to raise the profile of women and work for positive change in all member states.