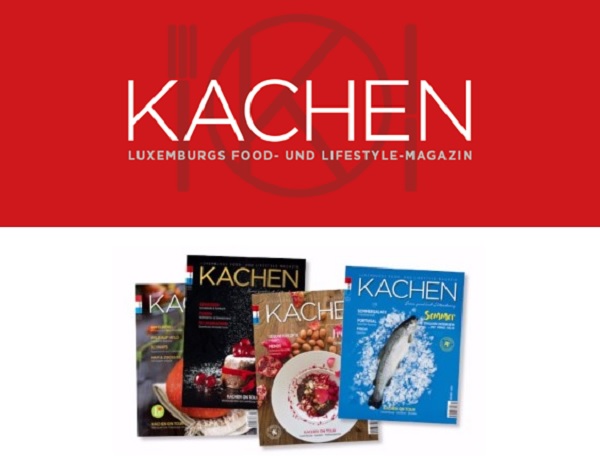 The Luxembourg magazine on cuisine, KACHEN, is now also being published in English.
KACHEN has conquered its position as the number one food- and lifestyle-magazine in Luxembourg over the three years of its existence. The magazine has initially been launched in German and is published quarterly. The 12th edition of KACHEN, which will appear in September, has been an occasion for the publisher to reflect on the further development of the magazine and the answer was clear: diversification!
"That is why we decided to publish the magazine, not only in German anymore, but also in English. The first English edition of KACHEN is coming out in September".
The KACHEN-team is offering a discount to all readers of Chronicle.lu, of a special discounted price of €6/copy (instead of the standard retail price of €9.95). Those interested should email: christine@kachen.lu