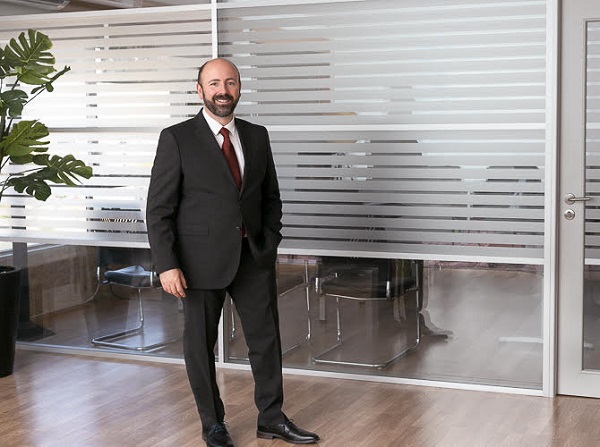 Miguel Oliveira Graça, founder of BankerLinks Sàrl;
SPONSORED CONTENT
Chronicle.lu recently had the opportunity to sit down with Miguel Oliveira Graça, founder of BankerLinks Sàrl, to learn more about this Luxembourg-based finance collaboration platform.
BankerLinks pride themselves in being innovators of a unique platform which allows secure collaboration between different actors within the financial sector. Founded in the Grand Duchy in 2019, the company has been hosted at the Luxembourg House of Financial Technology (LHoFT) since January 2020.
Chronicle.lu: Please introduce your company and the products/services it offers.
Miguel Oliveira Graça: BankerLinks is a company which develops collaboration and information management tools for financial institutions and professionals. We offer our services through an intelligent web platform connecting the financial community. Designed for banks and financial institutions, our intuitive platform enhances teamwork, streamlines processes, and boosts efficiency.
Through our platform, operational teams can collaborate in real-time and share important information needed to successfully process and settle transactions. The platform acts as a central hub keeping data like contacts, market information and settlement details always up-to-date. Our objective is to help financial institutions increase their operating efficiency and reducing their operational risk by capitalising on centraly managed data.
Chronicle.lu: What led to the creation of your company?
Miguel Oliveira Graça: Throughout my professional career in the field of post-trade management within various banks, I made over and over the same observation. One of the most persistent challenges encountered in this domain revolves around timely access to critical information, which is crucial for teams to effectively address and resolve issues that can arise when dealing with financial transactions. Unfortunately, a concrete solution addressing this challenge wasn't available out there. That's why I came up with the idea to design a platform that could address these issues. I spent the first year in making some research, analysing the problems and writing down the specifications of such a platform with the help of some friends. Finally, we decided to create the company and start the development of our product.
Chronicle.lu: What brought your company to Luxembourg?
Miguel Oliveira Graça: Our decision to establish our company in Luxembourg came quite naturally. Having worked my entire career in Luxembourg, I have witnessed firsthand the immense potential and unique advantages that this thriving financial hub offers. On top of that, Luxembourg's strategic location, financial expertise and its international business environment make it an ideal environment for a startup. Not to forget innovation supported by several startup incubators like the LHoFT makes it the perfect place for BankerLinks. By establishing our company in Luxembourg, we can tap into the vast opportunities available within the Luxembourgish financial ecosystem allowing us to accelerate our growth and achieve our goals.
Chronicle.lu: What makes your company and its offer unique?
Miguel Oliveira Graça: The main key factors that make our company and its offerings truly different are first of all our understanding of the processes involved in managing financial transactions, allowing us to develop a platform that addresses the industry-specific challenges and fosters efficient collaboration within the financial sector. Our experience is translated into a comprehensive set of features facilitating real-time communication, providing advanced functionalities specifically tailored for banks and finance professionals. These features include access to market information like settlement details, market deadlines or relevant contacts at counterparts, etc., all in a secure and compliant environment.
Finally, we place a strong emphasis on user experience and usability. Our platform boasts an intuitive and user-friendly interface that requires minimal training and onboarding. This ensures that teams can quickly adopt and leverage the platform's functionalities, maximising their productivity from the start.
Chronicle.lu: What is next for your company?
Miguel Oliveira Graça: We have many challenges ahead of us in the next months. One of our main objectives is to expand our user base and work with our clients in developing new features and improving the existing ones. This involves continuous innovation to deliver cutting-edge features and integrations. Our roadmap includes also strategic partnerships with key players in the financial sector like regulators, central banks, CSD and large financial institutions. This should allow us to improve even more our services and set BankerLinks as an important working and collaboration hub in the financial industry.
Find out more about BankerLinks via LinkedIn.