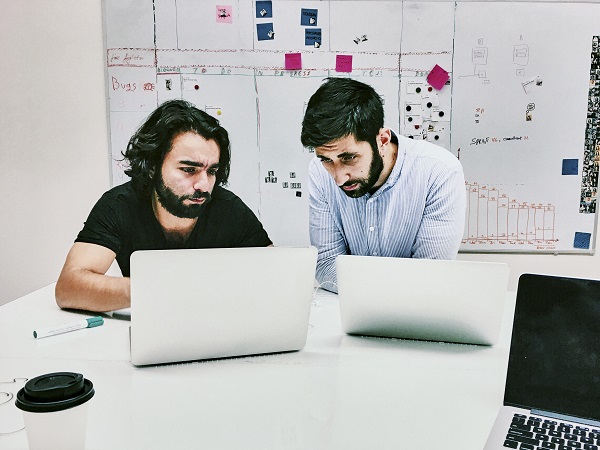 SPONSORED CONTENT
As gatekeepers to the financial system, banks have a major role in the collective fight against financial and economic crimes. By performing Customer Due Diligence (CDD) and monitoring transactions, we aim to detect and prevent the financial system from being misused in criminal activities, including money laundering and terrorist financing, for the safety and security of our customers and society.
Subject to the limited exceptions, the CDD requirements must be met before the establishment of a business relationship or the carrying out of an occasional transaction and during the business relationship. A customer account may only be opened with ING after the verification of the customers' identity and the identity of any Ultimate Beneficial Owner (UBO), where applicable.
Know Your Customer and anti-money laundering measures
Know Your Customer (KYC) is the first step towards a safe and compliant bank. It ensures we only do business with people and companies we have verified as being trustworthy. This includes carrying out customer due diligence checks, updating customer files, understanding and mitigating the risks, screening customers and transactions, monitoring and understanding transactions and reporting suspicious activities. It lets us verify that ING is not involved in money laundering activities or financing any terrorist activities. KYC is how ING can vouch for your integrity as well as reassure you about our integrity.
What does ING need from me?
ING is committed to operating in compliance with applicable laws, rules and standards in force in Luxembourg and is permanently working to meet these standards. As part of our Know Your Customer Policy based on these regulations, we need to verify all of our clients' information in order to, amongst others, reduce potential risky activities.
For a private individual, this information includes, but is not limited to: a valid ID card or passport; an address, email or phone number; marital status; profession or employer; Tax Identification Number. A business can provide documentation such as an extract of the RCS (Registre du Commerce et des Sociétés) and RBE (Registre des Bénéficiaires Economiques) which contain most of the information required to complete the CDD such as: the legal object, legal form, company or trade name; the board of directors or other legal representatives; the direct or ultimate ownership of the company; the legal and postal addresses.
ING collects client information throughout our business relationships. We are obligated to periodically update and verify your data. This means we may request additional data or verify your information to meet current as well as changes to the applicable KYC laws and regulations. This also means that each time you have a change in your personal or professional status, we strongly encourage you to inform us directly and without delay.
If we do need more information you will receive, or may have already received, a communication from ING (secured message on My ING or by post, depending on your mail preferences) with an overview of the KYC documents we need from you. It's very important to keep your contact details up-to-date, so we can reach out to you when needed.
We are mindful of the effort and time this requires from your side, but it will enable ING to comply with its requirements as well as reassure you about our integrity and best banking practices. Our goal is to make this process as smooth as possible for you. We will only request necessary information.
What happens if I don't give ING the information on time?
The better we know our clients, the more it will benefit our relationship with you as it ensures your banking activities with ING without delays or disruptions. If we do not receive information on time, ING may block or even close your account due to legal requirements and internal processes. This is why it is so important that you send us your documents / information on time.
Almost all criminal activities that generate profit involve money laundering in some form. Banks have a societal responsibility to fight this very harmful form of financial crime. To maximise the effectiveness of this fight, it is important that banks, authorities, law enforcement and private and public parties join forces, on national and international levels. Effectiveness is improved by shared intelligence, collaboration and third-party partnerships, which is why ING strongly supports initiatives to collectively fight financial crime.
If you want to learn more about Know Your Customer, visit the ING website: www.ing.lu/kyc.