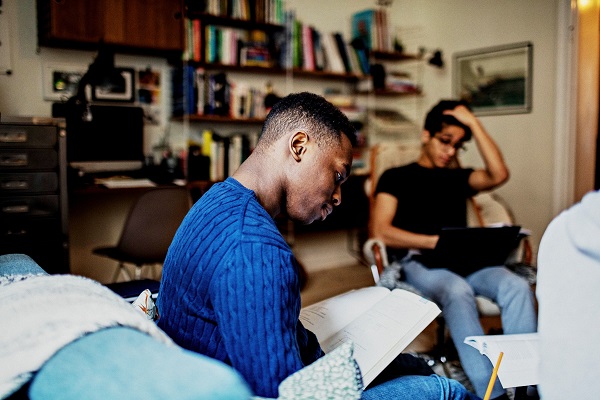 SPONSORED CONTENT
There is no age limit for learning or for developing your knowledge and interests! To meet the needs of employers and employees in the face of changes in the world of work, Luxembourg offers a wide variety of training courses aimed at both young people and adults (employees or jobseekers) to support them professionally, with the aim of acquiring a certified qualification.
Boss or employee? It doesn't matter: the continuing vocational training allows everyone to obtain a diploma, to complete or perfect their knowledge, to change career direction or to adapt to new challenges.
Lifelong-Learning.lu, the national portal for lifelong learning, provides access to more than 9,000 training courses offered by some 250 accredited training organisations. It provides all the useful information on training aids, legislation and access to continuing training qualifications.
The House of Training is aimed at companies that want to develop and prepare for the challenges of the future through training. It also offers training for support activities, sector-specific training and training for personal development.
The Luxembourg Lifelong Learning Centre (LLLC) caters to individuals, companies and training organisations. It offers a wide range of evening courses, seminars, university courses, specialised training and professional qualifications.
The University of Luxembourg Competence Centre is a training institute. It is aimed at individuals, employees, jobseekers and the liberal professions.
In the context of the recognition of acquired competences, a process which allows formal recognition of competences through the conversion of significant work experience acquired into a recognised diploma, a variety of diplomas are available.
In addition, individuals who wish to participate in further training can benefit from financial support. This takes the form of special paid leave (individual training leave, language leave), working time measures (unpaid leave for training) or other schemes, such as European grants.
The Luxembourg State supports the training efforts of companies by offering aid to finance their training plan.
State aid, corresponding to 15% of the annual amount invested, can be requested by private sector companies legally established in Luxembourg and carrying out their main activities there. Good to know: the ADEM (employment agency) can cover part of the cost of training for registered jobseekers in relation to a professional project.
So there's no need to hesitate! There are only good reasons to start!