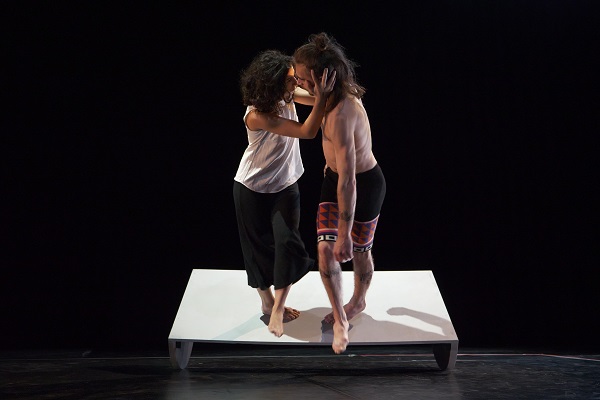 Details:
The Escher Theater will be hosting performances of Luxembourgish choreographer Giovanni Zazzera's show "Until You Fall" on Friday 8 and Saturday 9 November 2019 at 20:00.
Following its premiere last June at the Mierscher Kulturhaus in Mersch, "Until You Fall" will be performed at the Escher Theater in Esch-sur-Alzette next week.
A committed and multidisciplinary choreographer, Giovanni Zazzera has become a familiar face on the Grand Ducal scene. "Until You Fall" looks at different issues related to falling: falling in love, falling from the sky, falling from the clouds... A group of five daring dancers will put the fall into practice.
"Until You Fall" is a co-production between the Escher Theater, Mierscher Kulturhaus and Koplabunz asbl.
Tickets cost €16 - €20 for adults, €8 - €9 for under-26s and €4 - €4.50 for children under 12. Reservations can be made online at theatre.esch.lu, via tel.: 2754 -5010 or -5020 or via e-mail: reservation.theatre@villeesch.lu.
Venue: Escher Theater
Organiser: Escher Theater
Price: See above
Reservations: See above