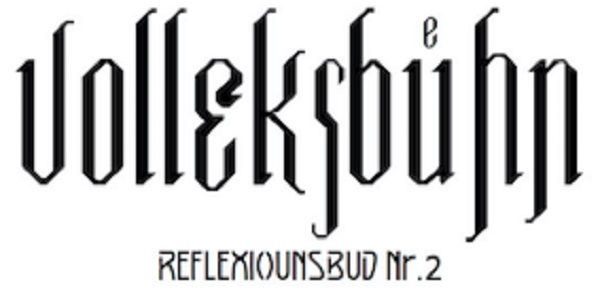 Details:
After almost a year's absence, Volleksbühn, an independent Luxembourg theatre collective, is back with a new English-language production: "Every Brilliant Thing", to be performed on 9, 11 and 12 November 2019 at 20:00 at 186 Rue de Trèves (L-2630) in Luxembourg-Cents.
Every Brilliant Thing is a one-man-dramedy by Duncan Macmillan, directed by Sally Merres and featuring New York-based actor Isaac Bush. The production recounts a young boy's attempt at making sense of adult unhappiness after his mother's suicide. In the face of the act that he can barely understand, he makes her a list of everything worth living for. Now an adult man, he finds himself roaming his mother's run-down mansion, digging up scraps of his old list and regaining the courage to face his own demons. The journey back to the hopeful simplicity of childhood and its positively naive, comic yet utterly true logic make Every Brilliant Thing a buoyant tale celebrating life.
The Volleksbühn is an independent Luxembourg theatre collective founded in 2018 by Anouk Wagener, Anne Simon, Jacques Schiltz and Tom Dockal. Their main ambition is to help theatre artists realise the productions they want to create. Their first production, an adaptation of Andreas Marber's play "Die Lügen der Papageien" took place in October 2018, featuring German actor Wolfram Koch. The "carte grise" is a new series of theatre productions that the collective hopes to host twice a year starting with this play. The concept is simple: an artist (in this case Sally Merres) is provided with a rehearsal space, a venue and a small budget.
Tickets can be reserved in advance via e-mail: tix@volleksbuehn.lu.
Venue: 186 Rue de Trèves, L-2630 Luxembourg
Organiser: Volleksbühn
Price: tbc
Reservations: See above