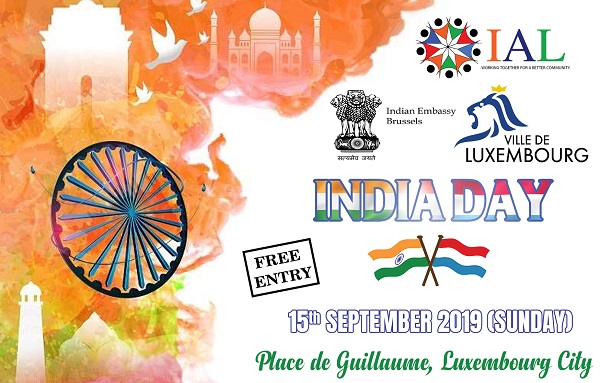 Details:
The Indian Association Luxembourg (IAL) will be holding its fourth annual India Day event on Sunday 15 September 2019 in Place Guillaume II, from 11:00 to 17:00.
Organised by the IAL in collaboration with the Indian Embassy Brussels and the Ville de Luxembourg (VdL), this year's India Day will be an opportunity for the Indian community in Luxembourg to showcase their culture, traditions, food and unity.
The programme will feature various musical and dance performances, as well as Indian food stalls. In addition to an Indian RJ and DJ, who will be mixing tunes throughout the day, visitors can enjoy Punjabi Dhol performances between 11:30 and 16:30 and Indian dance performances between 12:00 and 16:00.
The free event also features a Mehndi (form of body art) and art exhibition, plus a photo booth.
For more information, visit the India Day Facebook event page at https://www.facebook.com/events/2299883613608784/.
Venue: Place Guillaume II, Luxembourg-Ville
Organiser: Indian Association Luxembourg (IAL); Ville de Luxembourg (VdL); Indian Embassy Brussels
Price: Free
Reservations: n/a