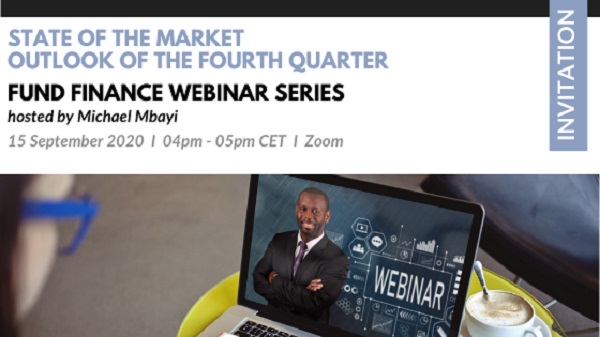 Details:
Luxembourg law firm Wildgen is organising the third session of its "Fund Finance" webinar series, entitled "State of the Market - Outlook of the Fourth Quarter", on 15 September 2020, from 16:00 to 17:00.
Michael Mbayi, Director at Wildgen and host of the webinar, will be joined by panelists, who are experts in the industry in the US, Europe and Asia, to discuss the state of the fund finance market and provide an outlook of the last quarter, envisaged activity and new trends.
The panelists are: Matthias Jahnke, Managing Director of financial services company Wells Fargo; Billal Malik, Director of Citi Private Bank; Albert Tan, Partner at Haynes and Boone; and Emma Wang, Managing Director of East West Bank
There will be time for a Q&A session at the end of the webinar.
To register, fill out the online form. Once registered, participants will receive a link to the Zoom webinar. Participation is free of charge.
For any questions, contact Wildgen via email: events@wildgen.lu or tel.: 404-960 205
Venue: Online (Zoom)
Organiser: Wildgen
Price: Free
Reservations: See above