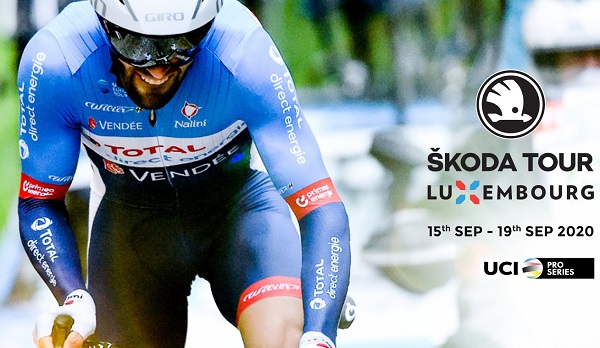 Details:
This year's Skoda Tour Luxembourg cycling race, formerly known as the Tour de Luxembourg, will be held from 15 to 19 September 2020.
For the 2020 edition, the Tour de Luxembourg has changed its logo and name to Škoda Tour LuXembourg. The logo forms part of a new partnership with the Ministry of Sport aimed at promoting Luxembourg's image through sport.
Whilst the race is traditionally held earlier in the year (end-May or beginning of June), the organisers decided last October to change the 2020 date to September due to the inclusion in the UIC-ProSeries and the fact that the race programme for May and June was completely full. In response to an inquiry from Chronicle.lu, the organisers confirmed that the date change was unrelated to the COVID-19 pandemic.
The first stage of the race will take place on Tuesday 15 September in Luxembourg-Kirchberg (departure: 11:00); the second stage is planned for Wednesday 16 September from Remich to Hesperange (dep.: 10:30); the third on Thursday 17 September from Rosport to Schifflange (dep.: 10:30); the fourth on Friday 18 September from Rodange to Differdange (dep.: 10:30); and the fifth and final stage will take place on Saturday 19 September 2020 from Mersch to Luxembourg City.
There are 24 registered teams this year, including eight UCI WorldTeams.
Further information is available on the website www.skodatour.lu.
Venue: Across Luxembourg
Organiser: TDL Organisation asbl
Price: n/a
Reservations: n/a