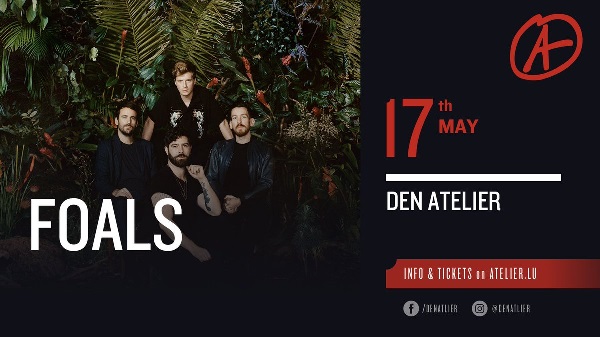 Details:
Foals will return to perform den Atelier in Luxembourg-Hollerich on 17 May 2019 (doors open at 19:00).
The trajectory of these five Oxford perfectionists, whose work has been described as "math rock", is as rich as it is complex. Since the eloquent Antidotes in 2008, Yannis Philippakis and his mates have never ceased surprising—they seem to have made a career of only taking the road less travelled. Foals are one of the best live bands in the UK, generating euphoric melodies—hits and experiments—without ever having gotten into a comfort zone.
More information: https://www.atelier.lu/Upcoming-Shows/FOALS.
Venue: Den Atelier
Organiser: Den Atelier
Price: SOLD OUT
Reservations: SOLD OUT