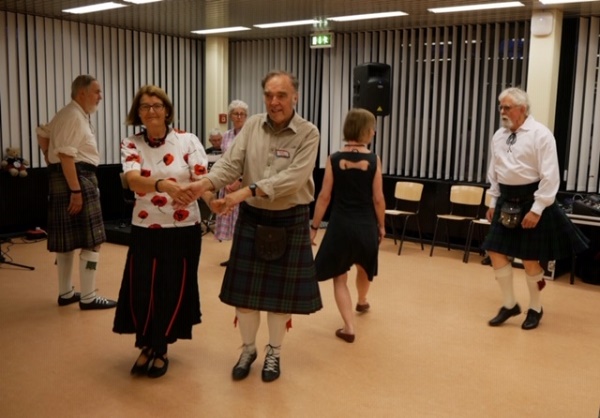 Details:
The Scottish Country Dance Club is organising a Dance with the Dave Hall Band on Friday 17 and Saturday 18 May 2019 at their usual venue in Kirchberg (12 rue Palgen, L-2426 Luxembourg-Kirchberg).
On the Friday evening, a Dance will be held for all those interested, starting at 19:00.
On the Saturday, a morning class will be open to everyone, but with newer dancers in mind, with visiting teacher Dave Hall and his musicians. Following a sandwich lunch, a more advance afternoon class will be held, followed by the dance in the evening from 19:00 to 23:00.
Venue: usual venue in Kirchberg (12 rue Palgen, L-2426 Luxembourg-Kirchberg)
Organiser: The Scottish Country Dance Club
Price: tbc
Reservations: tbc