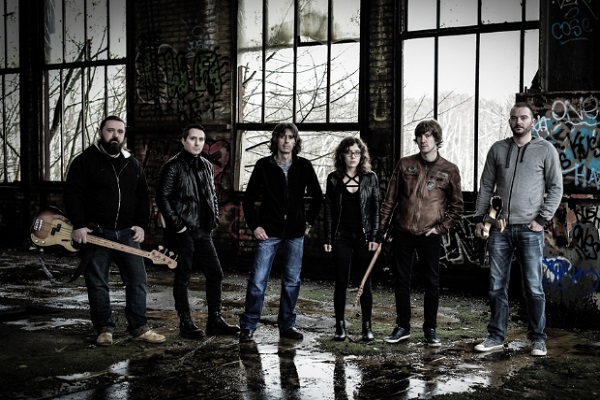 Details:
Luxembourg melodic rock band Stelise will perform a live acoustic show at the Purple Lounge at Casino 2000 on 23 May 2019, from 21:00.
Created in August 2016, Stelise started with Steve Richer on guitar and Elise Nunes on vocals, hence the mix of the two first names from to form the band's name. The duo released a first acoustic track entitled "Empty", a piece that they played at various Open Mics.
The band then grew to include a second guitarist, Kevin Reinert, who played in the groups Try This and Stories of a City, along with bassist Mirko Spitoni, who played in the Harmonie Suessem, drummer Paulo Nunes, who played in the bands Fast Friday, Moonlight in the Desert and Meds, and keyboardist Joel Wagner, who was also part of the band Thunderroad.
Stelise has since made its mark on various local scenes and opening act for Luxembourg groups Alien Pitch Cat and Ptolemea, among others. They also performed last summer at the Rock Um Knuedler in Luxembourg City and at the Bridel Music Festival.
In December 2017, the band went to GAM STUDIOS in Waimes, Belgium (Hooverphonic and Toten Hosen) to record their first album with 12 original tracks. All songs were written and composed by Elise Nunes and Steve Richer. The topics covered on the album are very diverse, including a rather personal piece on anorexia called "Ana". Other tracks speak of politics and the current way of life, but also of love and hatred, of loneliness and their vision of the world.
The acoustic concert will see the presentation of their newest album "If There Is An Escape".
Tickets cost €9. Entrance is reserved for adults and those who are not banned from gambling.
Venue: Purple Lounge at Casino 2000, Mondorf-les-Bains
Organiser: Casino 2000
Price: €9
Reservations: https://casino2000.lu/en/events/stelise-2/