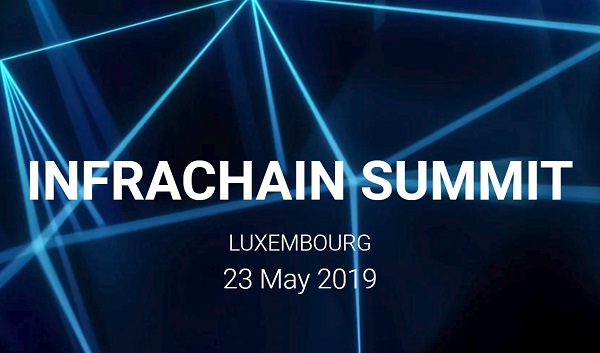 Details:
The second edition of the Infrachain Summit, Luxembourg's biggest Blockchain event, will be held on Thursday 23 May 2019 at the BCEE in Luxembourg City, from 09:00.
Over 20 high-level speakers will participate in this year's event, including Luxembourg Minister Delegate for Digitalisation Marc Hansen, EY's Global Blockchain Lead Paul Brody and the Head of the OECD's Blockchain Policy Centre Caroline Malcolm. The conference is dedicated to blockchain topics, from governance and technology to compliance and operations.
The Infrachain initiative was launched as part of Digital Luxembourg by Prime Minister Xavier Bettel. The mission is to create a European community of certified operators to host private chain instances with third party distributed trust and to build a European blockchain community aiming to drive the technology towards a faster and larger adoption.
This year's edition of Infrachain Summit will notably tackle the topics of tokenisation, KYC, Luxembourg's blockchain securities law etc, with experts sharing their knowledge, vision and best practices. A special highlight will be the opening industry keynote of Paul Brody. Another keynote by former Slovenian Secretary of State Tadej Slapnik and use case presentations on the European Notary Blockchain and the European Financial Transparency Gateway will cover the European dimension of blockchain. Finally, the broader impact of blockchain on competition and on the economy as a whole will be analysed by the OECD and through a panel debate moderated by The LHoFT CEO Nasir Zubairi.
After the closings remarks, participants will have the opportunity to further discuss these innovative topics during the Networking Cocktail.
This event is supported by Spuerkeess, Telindus, a Proximus Luxembourg brand, and InTech.
Tickets cost €149 (early bird) or €199. For ticket reservations and the full programme, see http://www.infrachainsummit.com/.
Venue: BCEE, Luxembourg City
Organiser: Infrachain
Price: €149 (early bird) or €199
Reservations: See above