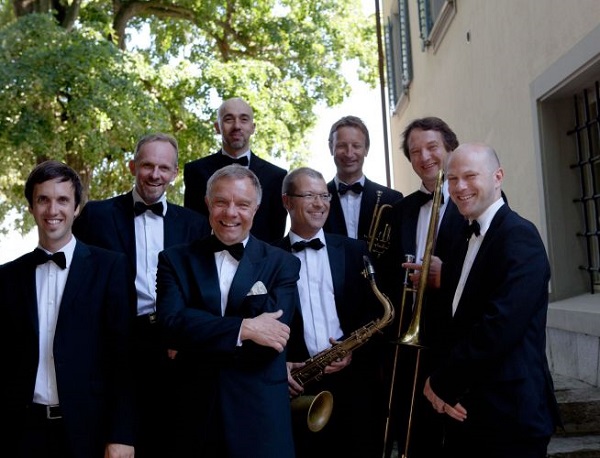 Details:
Details: The Centre Culturel Opderschmelz in Dudelange has announced that the Sinatra Tribute Band and Max Neissendorfer will perform in their Winter Wonderland event on Thursday 8 December 2016 at 20:00 at Opderschmelz.
The Christmas season in Las Vegas or Times Square: very special associations are connected with the idea of ​​Christmas in America. Santa Claus, Marshmallows, kilometres of light chains...
The great Hollywood films and, of course, a very special music influenced by the great American entertainers - Bing Crosby and his "White Christmas" continue to be among the bestseller lists of the best-selling recordings of all time, even 65 years after their release. From "Jingle Bells" to "Let it Snow" and from "Rudolph, the red-nosed reindeer" to "Santa Claus is coming to town" - Dean Martin, Sammy Davis jr, Perry Como and many others have a colourful, cheerful And also reflective picture of the Christmas season.
And the greatest of all - Frank Sinatra - has left with his Christmas album a swinging "milestone", which to this day accompanies "young and old" on all continents of the world through the most beautiful time of the year.
The Sinatra Tribute Band focuses on music from the life of "Ol 'Blue Eyes". Joy and fun in swinging arrangements are the main focus. The arrangements are partly leaned against the original recordings, others are completely new and unexpected.
With Max Neissendorfer, the Sinatra Tribute Band has a top class singer on board. His melodious voice and the nearly acrobatic Scat solos are unique.
Venue: Centre Culturel Opderschmelz in Dudelange
Organiser: Opderschmelz
Price: Tickets cost €20 from www.Opderschmelz.lu or €25 at the door.
Reservations: Tickets cost €20 from www.Opderschmelz.lu or €25 at the door.
URL: 
Info:  
Price: 0
Reservations: 0