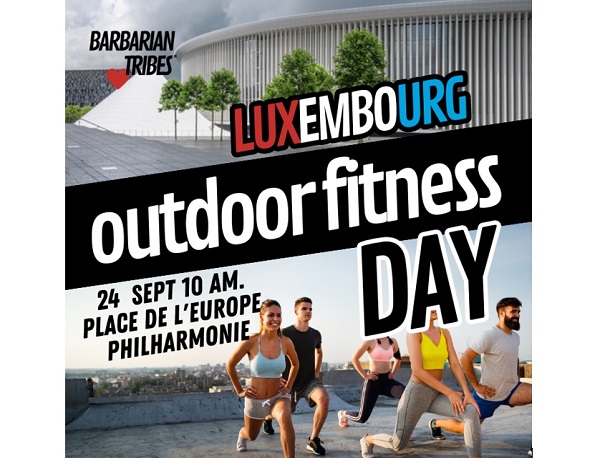 Details:
The outdoor fitness group BarbarianTribes sarl is organising the first edition of the Luxembourg Outdoor Fitness Day on Sunday 24 September 2023 at the Philharmonie in Luxembourg-Kirchberg.
This event aims to celebrate health, wellness and community and to help people find motivation, community and information to embark on a new fitness journey. According to the organisers, the event is designed to motivate individuals (no matter their fitness level) to "step out of their comfort zone".

The highlight of the event is a 60-minute Intense Outdoor Challenge, led by the Barbarian Entert(r)ainers. There will be music, food and drinks available on the day, which will start at 10:00 and end at 14:00. Friends and family (children included) are welcome to join.
Barbarian Tribes is an outdoor fitness organisation, founded by Aurélien Konan, dedicated to transforming lives through group dynamic and results-oriented fitness training.
The standard ticket costs €10 and includes Barbarian Team support and a special discount offer, the €30 ticket includes a 60-minute Intense Outdoor Fitness Experience, a free T-shirt and a prolonged special discount offer.
To reserve a ticket, see https://www.barbariantribes.com/events.html or contact Barbarian Tribes Office by email: office@barbariantribes.com or tel.: 265-13736.
Venue: Philharmonie (1 Place de l'Europe, L-1499 Luxembourg)
Organiser: BarbarianTribes sarl
Price: €10 or €30
Reservations: See above