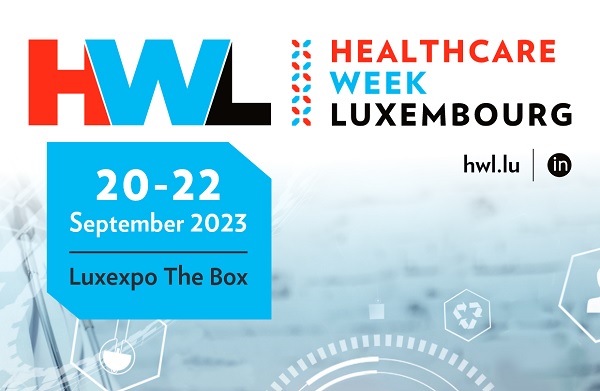 Details:
The first Healthcare Week Luxembourg (HWL) will be held from 20 to 22 September 2023 at LuxExpo The Box in Luxembourg-Kirchberg; ihe HWL is a Greater-Region conference and trade
show focused on governance, technology, patient satisfaction, research and education.
Healthcare professionals in the Greater Region can look forward to a platform for exchange and dialogue with numerous conferences by renowned experts. The preliminary programme is now available. In addition, the HWL Awards will be presented to the best innovative hospital projects.
For details, see www.hwl.lu
About the Healthcare Week Luxembourg (HWL)
An initiative of the Federation of Luxembourg Hospitals (FHL) organised in partnership with events agency Quinze Mai (QM), this cross-border event is dedicated to exchanges and the actions required to strengthen our healthcare system. With thousands of participants expected to attend and offering unrivalled potential for developing national and cross-border relations, the Healthcare Week Luxembourg promises to be a landmark event for the world of healthcare. The Healthcare Week Luxembourg conferences and public meetings will address topics such as: medical progress; digitalisation and technological developments in the sector; research and innovation; attracting, training, development and motivation of human capital; organisational and cultural innovation; quality management; communication; ethics; the sharing and protection of health data; and the future of the healthcare system financing.
Venue: LuxExpo The Box in Luxembourg-Kirchberg
Organiser: Federation of Luxembourg Hospitals (FHL)
Price: see website
Reservations: see website